Commando Temple Internships and Brand Building
The Commando Temple is unlike any other training space in the UK. Boasting a vast range of specialist equipment and an expert team of coaches, it is no surprise that our community is continuously growing.
One particular way that we like to give back to our local community, and the many dedicated individuals that choose our space as their training facility, is to offer Coaching Internships and Brand Building and Business Mentoring Internships to individuals looking for a start or a change in the fitness industry.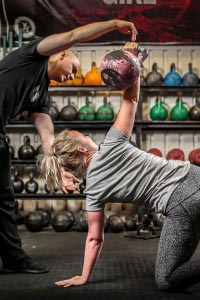 We regularly enrol both novice and professional coaches and guide them in all aspects of building their own sports empires.
Our courses range from 1 to 12 weeks in length and cover an intensive, tailored range of personal development – led by a multifaceted team of skilled educators that will fully commit themselves to you and the development of your vision.
We have facilitated scores of trainers and aided them in developing their own brands and client bases, encouraging ground-up construction of a strong foundation for your future growth, and the creation of a legacy that goes beyond the conventional norms within the industry.
Learn the specifics of carving out your particular niche, and how to maintain it!
"Congratulations on your interest in joining the award winning Commando Temple crew. Unlike any other in the strength and fitness industry!

We have been helping trainers and coaches build their brands for years now as a direct result of my Temple apprentice programme and hundreds of coaching hours alongside enthusiastic business owners.

In the last 8 years I have been featured by the BBC, ITV, SKY and CHANNEL 4, THE TIMES, TELEGRAPH, MEN'S FITNESS, MEN'S HEALTH, WOMEN'S FITNESS, FHM and HEALTH AND FITNESS!

I renovate people and businesses .. from scratch!

This is not a 12 week transformation. This is a long term commitment towards you and your vision."
Who are your Clients? Who pays the bills…?

What are the 5 biggest things holding you back?

How much money do you need ?

Do you have an accountant?
All of our coaches have undergone a huge amount of professional development with us and they are now seen by many as some of the best in the UK…

See what makes them stand out and learn from them during your internship.
What do some of our mentored trainees have to say about their experiences?
"I approached Rob about being a mentor back in 2013. I believe in learning from those who have already achieved what you would like to, and Rob has done just that. A fresh mind and a different perspective have been just what my business needed. Under Rob's guidance I've successfully rebranded, made big changes and fundamentally made 2014 my most productive and profitable year for business. Rob continues to support me as my business continues to grow from strength to strength! Thanks Rob!"
"Rob's advice and support through one to one brand development sessions have helped me to avoid mistakes, and get my business up and running. Highly recommend!"
"Before I started being coached by Rob, I had all of my priorities the wrong way round and was barking up all of the wrong trees. Rob has showed me how to take an honest and analytical look at my business, identify the weaknesses and then fix them. I now feel less stressed, more effective and all round more competent when it comes to the business side of life. Rob will be honest with you, ask the difficult questions and force you to be honest with yourself. That's what you need."