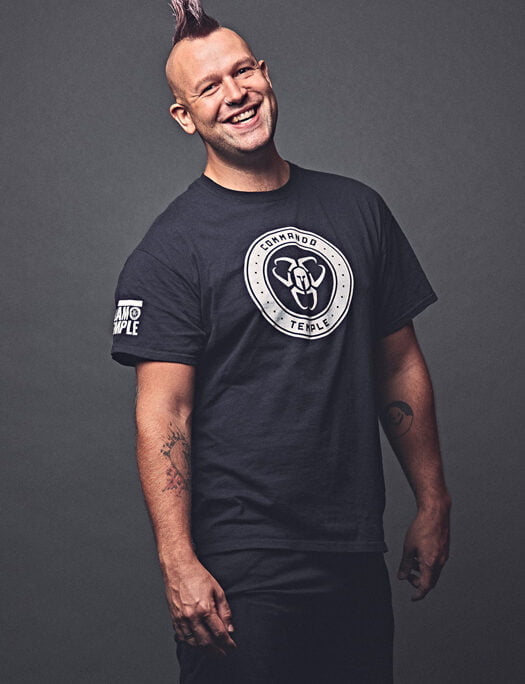 Injury rehab, Movement and Pride in Strength Coach
Let's face it, you clicked on my profile pic because you like the idea of training with THE best looking coach around :D in all seriousness though, I can guarantee you won't find another individual that brings such a heavy dose of sparkle to training sessions.
Life is as serious and difficult as you choose to make it. I know living in the city can drag you down, and we can easily get stuck in the loop where we put so much pressure on ourselves to progress with everything, to keep pushing…only to eventually burn out. On top of that a lot of us have a great deal of background noise going on. All kinds of nonsense around body image, confidence and irrational fears that hold us back. If you train with me we'll be leaving all that crap behind thank you very much!
I decided some time ago to let go of negative, toxic feelings like these. I decided to choose to make life less of a pain in the bum. Life's too short to be hung up on silly worries. Your journey at the Commando Temple will help you to realise you're far more capable than you thought. I'd be delighted to be the individual to get you there! Along with a bucket load of giggles you'll feel more confident, empowered and absolutely delicious.
Sessions with me are not only juicier than a tin of beans, they will get you moving sleek and strong like a hench lizard! My emphasis is on mobility as well as strength, flexibility as well as conditioning. I like to use strongman kit as well as sandbags, kettlebells, meels, maces and Bulgarian bags, and of course bodyweight training to achieve this.
I identify as bisexual and I'm delighted to be able to run Strongman/Woman/Person workshops at the Temple for the LGBTQ+ community – Pride In Strength. Along with the workshops I host the queer strength competitions in the gym – QUEERSTRONG.
I like to utilise a lot of the skills and movements from these disciplines to help my client base realise their potential. But if 121 isn't for you, get in touch to find out about my next group workshops. They're a brilliant way to experience the Temple in all its glory!
I wasn't always into training of course. Up until I was 27 I was a total party monster. If I could drink it, eat it, smoke it, snort it I would. I can totally appreciate that an unhealthy lifestyle is great fun. But I realised that introducing some sort of training into your life can also give you a serious buzz. And it goes without saying, far more rewarding.
I try my best to now convey this to my lovely people! You could likewise be one of these epic individuals.
PERSONAL TRAINING PRICES WITH BEN
ONE-OFF SESSIONS
Pay per session or in advance.
ONE SESSION PER WEEK

£

320

per month
2 SESSIONS PER WEEK

£

600

per month
3 SESSIONS PER WEEK

£

840

per month
4 SESSIONS PER WEEK

£

1040

per month