Judo Classes with Coach Marcus
Judo is Japanese martial art and olympic sport that was created in 1882 by Jigorō Kanō and has since spread throughout the world to become one of the most well known Grappling sports.
With its origins in traditional jujutsu, Judo's most prominent feature is its competitive element. A form of wrestling, but using a Judogi (judo suit), the objective is to throw an opponent to the ground, or immobilise them with a pin, joint lock or choke.
At Judo's heart is the concept of "maximum efficiency, minimum effort", emphasising skill and the breaking of an opponents balance, rather than pure strength, meaning it is a welcoming sport for all shapes, sizes, and abilities.
While Judo shares a kinship with BJJ, it is renowned for its focus on skilled throwing techniques (Nage Waza) as well as having a strong ground fighting (Ne Waza) game!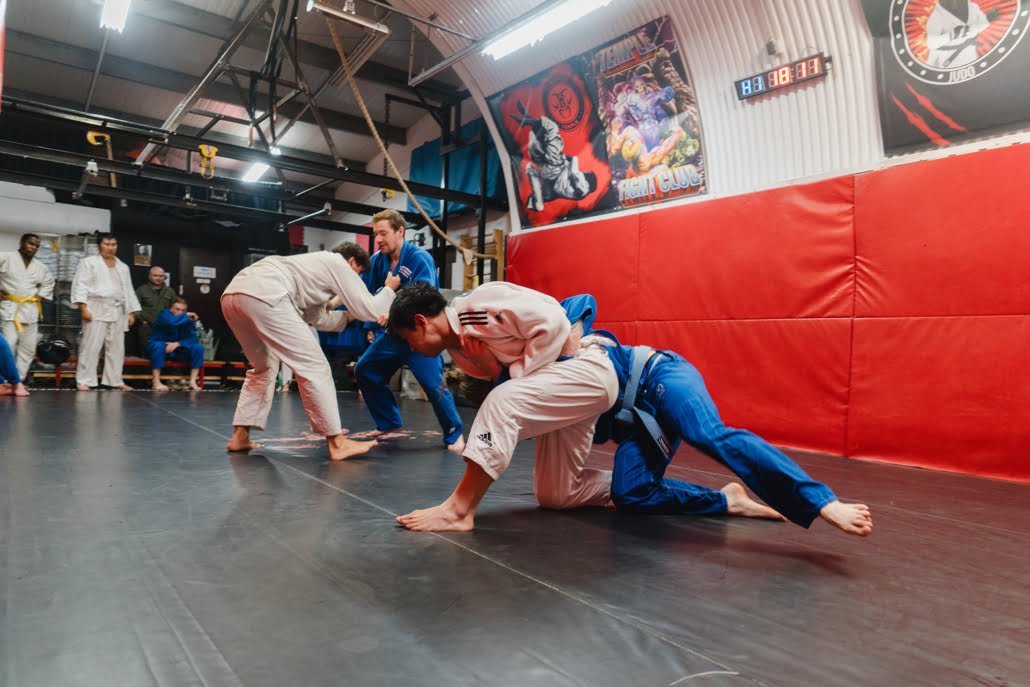 Commando Temple Judo Classes
At our commando temple Judo classes we welcome trainees for their very first session, as well as more experienced Judo players who want to get involved.
The classes are small, and we look at how to safely break fall, perform an impressive throw and apply many of the popular ground fighting techniques.
We also have specific sessions for free practice or "Randori", which is an opportunity to put the skills we have learnt into friendly, but competitive practice.
Whilst we try to accommodate all abilities, classes do involve a physical aspect so our coaches will also focus on specific strengthening and conditioning exercises to get you rumble ready.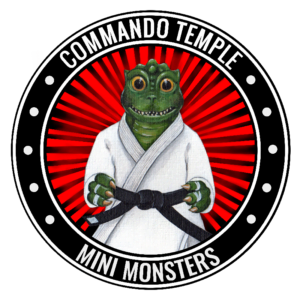 Bring your MINI MONSTERS to our kids Judo sessions!
Aimed at youngsters aged 5 to 11 years, and timed to be an after-school club.
As a grappling sport judo combines throws and ground holds to score the win, with more senior students progressing to to learn submissions.
Whatever your child's level of experience, Coach Marcus puts the emphasis on FUN, engaging the group with games and a warm up, and then going on to teach the fundamentals of Judo, in a safe and respectful environment.
All of our Temple Fight Club coaches are fully qualified through their respective sport governing bodies, have completed safe guarding and first aid courses, and hold enhanced DBS certification.
To sign your child up or for other enquiries, email [email protected]
All our instructors are at least Level 2 British Judo Association coaches, DBS checked, first aid trained and have completed safeguarding training. We also hold regular gradings, and seminars for all of our fight club members.
First 2 classes are free, and we also a few spare Gi's if you want to give it a go!
Contact us to begin your journey with the Temple Fight Club, book a class, or enquire about our range of bespoke group workshops and exceptional personal training sessions.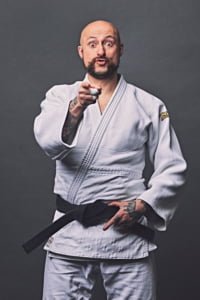 Be Stronger.
Judo Classes with Marcus
See timetable for class times.
Adults one off- £20
Children- £8
Monthly adult Judo pass- £50
(discounts for members & monthly packages)

BOOK YOUR NEXT CLASS ONLINE WITH

The Commando Temple is equipped with high quality combat training equipment and an ever-growing list of specialist kit housed in a world class training space. Judo-specific apparatus includes:
Full size martial arts training studio
Protective equipment
Gis
As well as Judo classes, we currently hold weekly classes in these combative disciplines:
We also house one of the best collections of strength and conditioning equipment in the UK and cater for professional fighters working alongside their existing coaches.