Fundamental Strength Coach

I have been training for 20 years or so – It has always been a reliable source of vitality. Even when my son was first born – sleep was minimal, time was scarce and energy was low – the gym environment kept me in check, and the process of developing my physical strength and discipline made me a better human elsewhere. Over the decades of training my focus has shifted from wanting to look good, to being able to lift as much as possible, and now to be strong for life so that I can thrive with longevity and enjoy every opportunity (though I still like picking up heavy stuff!)
I have done some cool stuff in the gym, but the process of how I built that strength has always been the main source of value to me. It's an experience I'm keen to share with all my clients.
Over the past decade – I have coached a huge range of people, abilities and circumstances. This includes helping a multinational bank and a university instill health and fitness practices as a consultant. I have developed, tried, tested and proven real results over a long career in strength. While the strategy varies from person to person – I always find that the solutions to the problems that my clients face are always found in the basics. This is the core of my coaching, and what I equip all of my clients with.
As your coach, I cultivate your effort and channel it into the correct actions for you, your happiness, and of course – your goal. Work with me on the fundamentals and you will measurably fitter and stronger session to session.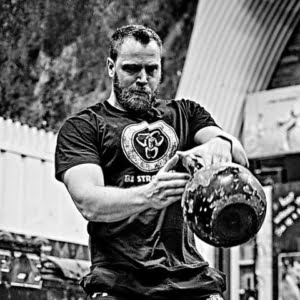 PERSONAL TRAINING PRICES WITH BEN
Service includes:
Weekly face to face sessions (approx 60 minutes each)
Tailored, structured workout plan to follow based on your goal, ability, movement screen and lifestyle
Qualified nutrition assessment and coaching
Check-ins to plan, assess and adjust
Phone/email contact for any questions, feedback and help
Online information packs on training, nutrition and lifestyle elements
Gym entry/equipment access for your face to face training sessions
MONTHLY SESSIONS
Block-book weekly sessions per month.
1 SESSION PER WEEK

(60 MINS)

£

320

per month
2 SESSIONS PER WEEK

(60 MINS)

£

600

per month
3 SESSIONS PER WEEK

(60 MINS)

£

840

per month