Kettlebell, Barbell and Bodyweight Coach
Gym Guru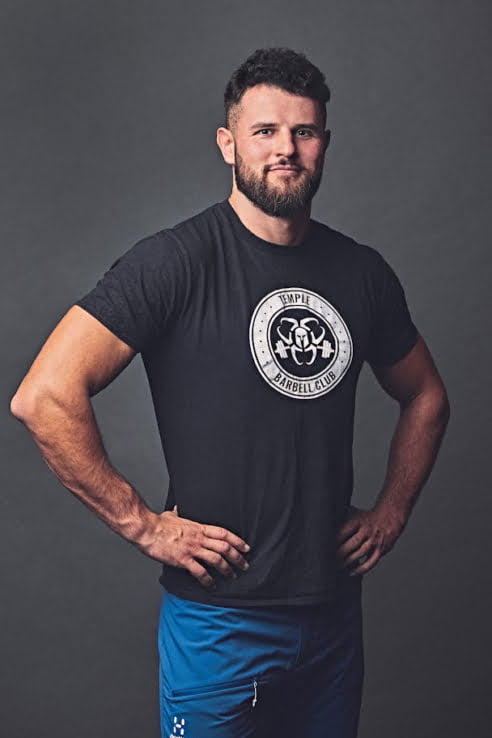 Growing up in Russia, I had the benefit of being brought up in an active family. Both my dad and my grandfather served in the military and always encouraged me to run, to do push-ups and pull-ups. My family instilled a lifelong love for sports and fitness, and most importantly taught me to be ambitious and never fall behind my peers in sports, or in academic achievement. To this day, I carry this attitude with me.
At the age of 15, I was the only student from my city to win a fully funded scholarship to America. As a Russian kid, I found life in the US very different and after a year spent in Cape Cod, Massachusetts coming back home was a strange experience. I decided to return to the US to continue my education there. That was the start of my undergraduate degree, which turned into an international adventure covering the US, Cyprus and Italy.
This journey wasn't easy and I faced various different problems, but whatever else was happening, one thing which I was consistent about was my training. It was the anchor in my life, something I never skipped or procrastinated about. I realised it was my priority and a bigger part of my life than anything else.
In July 2016, I came to London for a one month stay. When I arrived, the bulk of my training was done with the barbell, so I began searching for a powerlifting gym online. This is how I discovered the Commando Temple.
I joined as a member and quickly realised I had found somewhere unique, where I could develop like nowhere else. A month after leaving London, I decided to come back to the city, and Commando Temple.
I also found out that the degree I spent so much time pursuing was not exactly what I wanted to do career-wise for the rest of my life. After one conversation with Rob Blair, the founder and owner of the Commando Temple, in June 2017, I set my eyes on a new and different path. I started working on getting the necessary certifications done to become a personal trainer.
In my own training I use different tools such as barbell, bodyweight work and kettlebells, which are an iron discipline strongly associated with Russia, and this form of training allows me to embrace my Russian origins. Generally speaking, I am a big fan of simplicity and minimalism in training and a big believer in old school and time-tested training techniques. My advice is this: keep it simple, and don't overcomplicate things.
Training other people, developing a programme for them, and teaching the basics of exercising is one part of the whole process – I emphasize the mental aspect even more. Being a very enthusiastic and confident person myself, I strive to charge my clients with the same qualities. A confident and focussed approach allows them to aim higher, believe in themselves more and think about training as a fun and rewarding experience, not an exhausting routine and chore. I want my clients to walk away being capable of sticking to their training, and pursuing a lifelong journey focussed on health, strength and fitness.
What matters is not the goal, but the journey and I am happy to help you make the first step.
Qualifications and Credits
Certified and fully insured coach
Progressive Calisthenics Certification taught and certified by Al and Danny Kavadlo
Russian Kettlebell Certification taught and certified by Dan John
Level 2 Award in Olympic Weighlifting
2nd place in UK and Ireland Calisthenics Cup 2019 (heavyweight class, +85 kgs)
Native fluency in Russian, strong command of German, Romanian and Italian
PERSONAL TRAINING PRICES WITH ALEX
MONTHLY SESSIONS
Block-book weekly sessions per month.
Save up to £20 per hour over individual sessions.
1 SESSION PER WEEK

(60 MINS)

£

330

per month
1 SESSIONS PER WEEK

(90 MINS)

£

460

per month
2 SESSIONS PER WEEK

(60 MINS)

£

600

per month
ONE-OFF SESSIONS
Book a single or block of sessions on your timetable.
Pay as you train or in advance.
Monthly Prices
It will not be easy! But your time and effort will reward you many times over!!!
Big cost savings for an upfront commitment.
3 SESSIONS PER WEEK

(60 MINS)

1 Person

£

880

monthly
4 SESSIONS PER WEEK

(60 MINS)

1 Person

£

1,100

monthly