HEAD COACH
MILITARY PREP / MOUNTAIN LEADER
PROBLEM SOLVER /  THERAPIST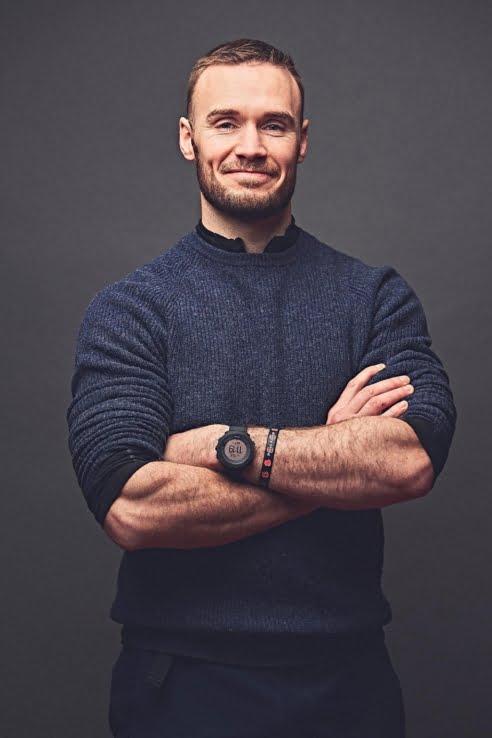 Rob is the founder at the award winning Commando Temple. An Independent strength and movement facility built from scratch with one main purpose…To Remove pain…to make people as strong as a bear.
An Experienced Strength and movement coach with thousands of hours of direct client contact time.
Bridging the gap between conventional rehabilitation and getting strong!!
Military preparation specialist having worked with Royal Marines, Paras, 21 SAS, Fire Brigade, Police, Navy, Army, RAF, Body Guards and Close Protection.
No nonsense approach to achieving the desired goal. If you work with him and do your homework (There will be a lot of it) he will transform you!
Rob competes as an Athlete and has both world records and national titles.
Rob joined the Royal Marines in 2000 and spent eight great years working in a strong community of loyal, dedicated and resilient human beings.
"In 2006 I was loving life, feeding my need to learn, and becoming mean, lean and fighting keen! I THRIVED ON IT! However that year I suffered two prolapsed discs in my lumbar spine and shortly afterwards had spinal surgery at 24 years of age.
The life I had set up was diverted but I can't stand negativity, laziness or procrastination.
THIS KIND OF ATTITUDE WASTES TIME AND DENIES US ALL OF LIFE'S ADVENTURES!
There was only one choice for me, I was hungry to get back on top, with zero excuses and pure focus! It may seem like a selfish act to some but I promised myself to NEVER be that guy to suffer from lack of strength…poor movement or ridiculed by pain!
Long days…many courses…lots of time learning, improving and bettering my position to deliver the very best educational systems for myself…and those I coach/train.
Today I run the award winning Commando Temple Gym and compete as an athlete able to manage my body and keep up with the young guns.
I am a results-driven guy and I enjoy working with people who have been struggling to overcome problematic circumstances or injury.
Who is Commando Rob?
Commando Rob is a no-nonsense, ruthlessly goal-driven strength and movement therapist that loves to compete and thrive! If you want to transform your life or simply turn into BEAST…Rob can help.
---
KEY NOTES AND QUALIFICATIONS
Royal Marines Commando, eight years
1000s of coaching and treatment hours working with clients, sports teams and professional athletes!
Regular contributor to various health, strength magazines, National press and podcasts
motivational speaker to corporate businesses and organizations
Have raised over £25,000 for various charities including £22k for the Walking with the wounded charity
Anatomy Trains Level 1
Anatomy Trains 'Walking the lines' With James Earls (Gait assessment)
Specialist Exercise Instructor in the management of lower back pain
Integrating strength and conditioning with the rehabilitation of runners
Osteopathic techniques for the foot and ankle complex
Simplifying the Shoulder with Martin Scott MSc, BSc, MCSP
IAM TOOLS Advanced Course
Osteopathic techniques for the foot and ankle (Claire Slater)
Sport and Remedial Massage Practitioner DIP (LSSM)
Myofascial Release Certification (Taught by Alex Fugallio)
Myofascial Release 'The Function Junction' and Iliac Crest! (Noah Karrasch)
Full Body Assessment and Postural corrective Coaching (Jason Anderson)
Functional Tissue Release 'Foot, Ankle and Knee' (Jason Anderson)
Functional Tissue Release of the Spine (Jason Anderson)
First Aid at Work
Dan Johns Intervention workshop
Andy Bolton and Benedikt Magnusson powerlifting workshop
Strongman coaching and training with Laurence Shahlaei (Twice Britain's strongest man)
Kettlebell sport workshop with Gregor Sobocan (Slovenian head coach)
Integrating strength and conditioning for runners.
Gym Jones 'first degree instructor certification' Taken by Mark Twight and Rob MacDonald
Mike Mahler's 'Aggressive Strength Training' Level One Hormone Optimisation Workshop
Steve Maxwell's Workshop in Advanced Bodyweight Movements and Mobility Drills
Strong First Lifter certified
Strong First Instructor Level 2
United Kingdom Strength and Conditioning Association (UKSCA) Level 2 Associate
UKSCA Level 1 Workshop
UKSCA Plyometric, Speed and Agility Workshop
UKSCA Olympic Lifting Certification
UKSCA Planning Effective Programs Workshop
'Bulgarian Bag Specialist Instructor' (Taught by Ivan Ivanov)
Advanced CRB – checked for working with juniors
Insured up to £5 million for working with top level athletes and associations
Has been known to increase camaraderie on more than one occasion!
Grip training and steel bending coach, World and British record holder
---
RACES/ADVENTURES/CHALLENGES in the last few years
Marathon Des Sables Finisher (5 marathons in 6 days in the Sahara Desert) 2 days later climbed Mount Toubkal @ 4200 meters
Dartmoor Dreadnought survivor (Carrying an 80kg log over Dartmoor between three people over three days…. plus kit)
110 mile walk self supported from London to Brighton…and BACK! 39.5 hours straight)
The Wall ultra marathon: 69 mile foot race in 24hrs from Carlisle to Newcastle
Atlantic Coast Challenge (Three Marathons)
Ascending Mont Blanc
Completing the three peaks in under 20hrs (Twice)
Completing Tough Guy three times (top 30 finisher)
World record holder in several grip events including the meathook deadlift @ 286kg (a record over 5 weight divisions)
Worlds strongest hands winner @ 83kg class
Britains Strongest Hands under 83kg class winner 2014
Britains strongest hands winner 2015
48kg pull up-55kg Get Up-120kg farmers (each hand) over 50metres
flipping a 512kg tyre
Sub 18 minute 5K sub 38 minute 10k
48kg KB Mill press
Bending the Iron Mind red nail and horse shoes
PERSONAL TRAINING & REHABILITATION THERAPY PRICES WITH ROB
MONTHLY SESSIONS
Block-book weekly sessions per month.
Includes online planning and accountability via Truecoach, nutritional guidance and a strength/movement assessment.
1 SESSION PER WEEK

(60 MINS)

£

600

per month
2 SESSIONS PER WEEK

(60 MINS)

£

1120

per month
3 SESSIONS PER WEEK

(60 MINS)

£

1560

per month
COMMANDO BLITZ
Commando Training sessions per week over a 3 month window.
The quickest way to experience significant change.
Big cost savings for an upfront commitment.
4 SESSIONS PER WEEK FOR 3 MONTHS

£

5760

for 3 months