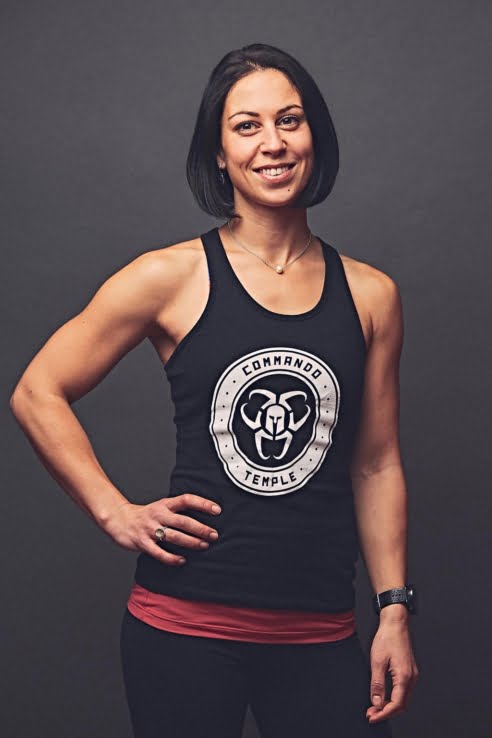 STRENGTH & CONDITIONING COACH
Mayyah has a long history of involvement in health and fitness, having been competitive in a wide range of sports from an early age. Being strong, able and active was always a natural form of self-expression for her, so it felt like a natural progression for her to study within this field.
After school, and a successful stint in track athletics, Mayyah then went on to study a BSc (Hons) in Sports Science and Physiology at Leeds University, where she further honed her knowledge of the science behind top sports performance, and factors that may limit it; with a particular interest in cardiac physiology and sudden cardiac episodes within athletes.
Following this she spent 4 years as an outdoor activity instructor teaching both children and adults a multitude of disciplines ranging from surfing and kayaking to air rifle shooting and archery. She is passionate about showing others the benefit of enjoying great movement and building confidence with strength.
Over the last 9 years, Mayyah has been a huge advocate for strength training for women. She's been heavily involved in promoting and competing within the sport of Strongwoman, as well as introducing absolute novices to the benefits of being strong. She is now a multiple world record holder in grip sport, has been an active competitor in the sport of Strongwoman and stone lifting and placed 3rd at Britain's Strongest Woman in 2015 and Qualified for Europe's Strongest Woman in the same year.
Mayyah would describe herself as a hybrid athlete, and will often be found running slightly insane trail races both in the UK and abroad, and finished in the top 25 female finishers in the Marathon des Sables 2018 (250km race through the Sahara Desert) and top 3 in the Atlantic Coast Challenge 2018 (3 trail marathons in 3 days).
If you want to learn how to realise your true physical potential, and to train in a way that motivates and inspires you, get in touch!
Qualifications and Credits
BSc (Hons) Sports Science and Physiology
Strong First Girya (SFG) Level 1
Strong First Lifter (SFL) certified
OLF Extreme Kettlebell Certified Instructor
OLF Olympic Weightlifting Certified Instructor
Primal Move Fundamentals Instructor
Functional rehab specialist (core Kinetic)
Steve Maxwell Movement Seminar
Andy Bolton and Benedikt Magnussen Powerlifting Workshop
Laurence Shahlaei Strongman Seminar
Dan John Intervention Workshop
Donna Moore World's Strongest Woman Strongman Workshop
PCC Qualified Calisthencs instructor
Neuromuscular Optimisation Workshop
Achievements
2018 Marathon Des Sables finisher (25th female)
2018 Atlantic Coast Challenge 3rd Place female
2019 Northumberland Ultra 5th place female
3rd Place at Britain's Strongest Woman 2015
Strong Woman Competition @ Villain Barbell Club 1st Place
Multiple World Record Holder In Grip Sport
World's Strongest Hands 2016 U72kg Women's Category
England's Strong Woman Competition National Finalist 2015
When I called the Commando Temple in 2015 to find out about beginner martial arts classes, little did I know that I'd soon be sucked into the world of strongwoman and kettlebells.
"From the first class I did with Mayyah, I was hooked. Having never lifted heavy before, as a (very amateur) triathlete and distance runner I thought strength and conditioning was all about doing lots of reps on light weights. Now, everything has a place and I'm certainly not disregarding that as a form of exercise, but what Mayyah introduced me to has become a way of life for me and has absolutely contributed to my longevity as an endurance athlete.
What is more important though, is the confidence that I have gained from working with Mayyah. I came to the gym with low self-esteem and, like many women, a challenging relationship with my body. But Mayyah has helped me to develop a real respect for my body and what it can do. With unending patience, a vast technical knowledge of picking up oddly shaped heavy objects, and an incredibly attuned emotional presence, Mayyah has encouraged me to morph into the kind of strong woman I previously admired from a distance. Her own formidable track record does not in any way make her intimidating – she meets you where you're at (and I've been at every level of high and low over the years) – and finds a way to help you get stronger – physically but also mentally and emotionally.
I am proud of the me of 6 years ago who contacted the Commando Temple, but even more grateful to Mayyah for everything she's done since she picked up the phone to me. Here's to strong women! Thank you Mayyah."
Jodie Surendran
I've never come close to experiencing the training given by Mayyah, or a facility in personality or equipment like the Commando Temple, anywhere else.

"Mayyah's training approach is knowledgeable and sensitive. She technically knows, and can and does perform herself to the highest level. She will instill this into you, via a mixture of encouragement, pushing, support, and generally whatever it is that stimulates *you* to give your best during your session.
Mayyah's knowledge of the human body allows her to teach not just how to perform optimally, but also allows her to support in times of injury and stress.
This winning and unique combination of awareness both for achieving performance and also sensitivity in time of need, makes any session with Mayyah the best outcome you can get."
Jill Hamilton
Mayyah is one of the most knowledgeable coaches I've ever come across.
"More than that, she's really patient and teaches you proper technique, always with the most positive attitude while giving you a tough workout. She's got that something that whatever you do, you love it, and leave with a great sense of achievement. She's ready to push you in every possible way, be it strength, cardiovascular work or mobility. On the plus side, you get to spend time with her, it really is a bonus. I'll always be grateful of the day I decided to step in the Temple, best decision I ever made. And she's responsible for it."
Sol Martin
Step away from Zumba or hours on the treadmill and get yourself training with Mayyah.
"I've trained with Mayyah many times and at each session she's taught me something new – she is always spotting ways I can improve on technique. She is a great teacher.
One of the best things about Mayah, and there are many, is she practices what she preaches. Not only does she help you get strong, she keeps herself strong too.
She is a true ambassador for the strong girl community. Girls – step away from Zumba or hours on the treadmill and get yourself training with Mayyah. You'll not regret it."
Clare Goldie
Always at the end of a phone and always in my corner I consider Mayyah and the wider Commando Temple as family.
"I first started working with Mayyah in the spring of 2019.
I was at a pretty low point both physically and mentally and what I thought I needed was a kick in the ass to get my overweight, over indulged, over 50 body into some sort of working shape. What I got couldn't have been further from my initial expectation.
It wasn't a punitive kick in the butt that I needed, I needed no more self condemnation and self punishment, I needed encouragement, skill, deep, deep knowledge of the complexities of physical training and above all kindness!
Mayyah recognised in our first meeting that I needed a different and more considered approach. I was not a competitive athlete looking for "the edge" but someone who had lost their way and needed a guide.
Don't get me wrong, she is more than capable of pushing you hard both in her approach to strength training and conditioning but always with a smile and a massive pat on the back. Always thinking on her feet, always adapting to the strange ways my body was responding, careful around old injuries sustained in the reckless and dangerous training of my past that I thought had put me off an active life for good.
Yes I lost kilos, inches and had to buy a new wardrobe but I also lost the self pity, the self hate and the self sabotage. Life savers."
Nick H.
PERSONAL TRAINING PRICES WITH MAYYAH
MONTHLY SESSIONS
Block-book weekly sessions per month.
Save up to £27.50 per hour over individual sessions.
1 SESSION PER WEEK

(60 MINS)

£

360

per month
2 SESSIONS PER WEEK

(60 MINS)

£

640

per month
3 SESSIONS PER WEEK

(60 MINS)

£

870

per month
ONE-OFF SESSIONS
Book a single or block of sessions on your timetable.
Pay as you train or in advance.