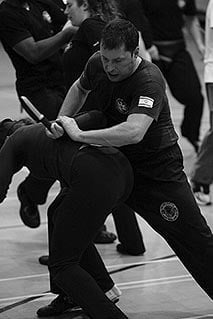 Paul Cline
Krav Maga & Self Defence Instructor
With over 15 years experience in a number of different fighting methods, Paul teaches self defence to students from all walks of life and athletic ability.
Paul qualified as an Instructor under the legendary Haim Zut, the world's highest ranking practitioner of Krav Maga. Paul is also a certified Instructor with Israel's Wingate Institute for Physical Education and Sport, the birthplace of the Krav Maga Self Defence System.
"Everyone has the right to defend themselves. We practice for the fight we hope we'll never have, using training methods that make the system quick to learn and stay with you well beyond the training mat."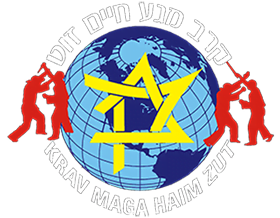 Paul is an Instructor and senior member of the Krav Maga Haim Zut Federation in London and trains under Chief Instructor Joel Bennett. He is a licensed Close Protection Operative and has trained with numerous combat training organisations and specialists around the world.
The Krav Maga Self Defence System teaches fighting skills and responses to most types of threats and attacks to the person. It quickly progresses to learning defences against weapons, including knives, solid implements such as sticks and blunt instruments, threats with firearms and how to deal with multiple attackers.
Increased Self Confidence, Awareness and Coordination are just a few of the positive benefits of regular training in Krav Maga.
The system's effectiveness is reflected in it's use across many military and security organisations around the globe, making it a useful attribute for those concerned about their personal security and of those around them.
Krav Maga classes consist of a mix of combat oriented cardio drills, practical instruction and pressured practice drills to try and recreate real life situations as closely as possible.
Students are encouraged to mix training partners throughout classes to gain experience defending against attacks from people of all shapes, sizes and both sexes.
Classes are open to students above 16 years old. There is no minimum fitness level.
Paul teaches one to one Krav Maga coaching and tailored group sessions on request.
https://bestronger.co.uk/wp-content/uploads/2014/08/Instructors-image-paul1.jpg
319
213
webworks
https://bestronger.co.uk/wp-content/uploads/2014/08/cropped-FB-Logo.png
webworks
2014-08-19 17:13:30
2019-03-26 14:13:38
Paul Cline