Sports Injury Rehabilition at The Commando Temple

Strength, performance and movement screening at the award winning Commando Temple!
Our injury rehab clinic takes the ultimate holistic approach to the treatment of injuries, niggles, prehab and continued rehabilitation.
Conducted by Head Coach and Commando Temple Owner, Rob Blair, his initial assessments take between 90mins-2 hours to complete, and will look at each athlete as an individual.
Rob has over 8 years of treating both acute and chronic injuries, including the rehabilitation of his own spine following a double discectomy at just 24 years of age. Almost a decade later, he's stronger, fitter and healthier than he's ever been, and is passionate about helping others out of pain and back to living life fully.
There will be an extensive injury timeline created, and a movement/pain/range of movement assessment will be conducted to ascertain the root cause of the issues at hand, rather than just treating the visible symptoms.
This clinic is suitable for ANYONE who's keen too understand how and why their body is moving in a particular way, and to get an insight into where their body may be strong or lacking – in order to reach their true potential.
Following the initial assessment you will be given a comprehensive follow up programme to follow, with the emphasis being placed on you being able to manage your injury yourself. Our aim is to get you back to doing what you love doing, as quickly and as safely as possible.
Some of the techniques you'll be taught may include self-myofascial release, foam rolling, trigger-point therapy, muscle flossing etc. and these will be highly beneficial in maintaining your body so further injuries do not arise.
Please see Rob's list of qualifications on his page – Rob Blair's Bio
---
CONTACT US TO TALK ABOUT YOUR INJURY REHAB REQUIREMENTS TODAY!
---
The most important thing for The Commando Temple and its coaches has always been to get people STRONGER AND TO MOVE EASIER!
Moving pain free and addressing asymmetries within our clients movement patterns are essential to our success of establishing one of the greatest strength and performance facilities in the world. We leave nothing to chance.
Testimonials to Rob's Injury Rehabilitation services:
"Cheers to Rob this morning, we did a connective tissue and myofascial mobility session and I can honestly say I feel like a new woman with a whole new range of physical capabilities. I haven't been able to touch my head to my knees in years, squats smooth and comfortable. Awesome!"
Felicity Tunbridge
"I had a second Anterior Cruciate Ligament reconstruction 4 months ago. The injury has been going on for years and before I started training with Rob a month ago I had probably run 4 miles in 4 years, I have just run over 4 miles up and down the hills of Greenwich park during a 3 hour Go Commando Atomic Fitness. I honestly didn't think I would be running properly again, let alone 4 months after surgery; but after working with Rob these things have become possible.
James Purcell
When I met Rob I could barely squat, now I can comfortably. He identified things no other physios had; how the tightness I had in my ankles and hips would transfer twisting forces to my knees, and worked quickly and efficiently at removing the obstacles that stood in my way of strengthening and improving my knee and the surrounding muscles. This has been through a variety of exercises and muscles. He's pushed me to work hard, and my body has been taken out of its comfort zone many times, but never has there been any pain in my knee."
" Thank you the Blairmeister, I will do my homework & make you proud. You are once again my hero"
Nicky Siddall-Collier
"I've loads of problems with my knees, groin & shoulders but with Robs expert knowledge & superb coaching I don't feel anywhere near as much pain as when I did before I started training with him.
He knows exactly how far to push you to get the best out of you & then some :) without Rob I know that I would not be where I'm at now & would be paying out a fortune to a chiropractor.
Thank you Rob :)"
Paul Devine
"I began training with 4 Para in June 2012. The level of training and fitness expected was a very big shock to my body, quickly leading to numerous pains and niggles with the potential for serious injuries.
In September I started one to one sessions with Rob seeing him as a therapist where he assessed my body movement. Within one hour he had honed in on the issues around my body and through stretches and other movements added six inches to the depth of my squat and took away the major pains I was having around my hips and hamstrings that had severely affected my training since June.
I have seen Rob regularly since then, helping to prevent injuries and giving me pain free movement with a massive increase in my flexibility. Due to the nature of my training, each session there is a new issue for Rob to find the source of, and each time I leave the session pain free and able to continue my training while many others have had to stop due to injuries Rob has helped me to prevent."
Alastair Purcell
After turning up with acute back pain, Orsten saw Commando Rob for one treatment! This post followed…
"Birds flyin' high you know how I feel
Sun in the sky you know how I feel
Breeze driftin' on by you know how I feel
Its a new dawn, its a new day, its a new life for me
yeah, its a new dawn its a new day its a new life for me ooooooooh
AND I'M FEELING GOOD"
Orsten Gardner
---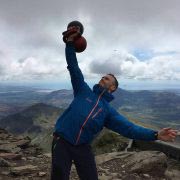 "We aim to have injured warriors back to full function in the shortest time possible"
The Commando Temple
---
CONTACT US TO TALK ABOUT YOUR INJURY REHAB REQUIREMENTS TODAY!
https://bestronger.co.uk/wp-content/uploads/2013/08/sports-injury-rehabilitation-the-commando-temple-london.jpg
555
833
webworks
https://bestronger.co.uk/wp-content/uploads/2014/08/cropped-FB-Logo.png
webworks
2013-08-06 22:40:54
2016-07-25 16:57:52
Sports Injury Rehabilition at The Commando Temple