121 Military Fitness Programmes and Classes
at the World famous Commando Temple, or in the Great Outdoors.
---
ARE YOU LOOKING AT JOINING THE ARMED FORCES?
DO YOU WANT MILITARY GRADE STRENGTH AND CONDITIONING!?
Ex Royal Marines Commando Rob Blair and his team at the award winning Commando Temple have trained hundreds of athletes to keep them injury/pain free whilst attaining the strength and fitness standards required to join the armed services.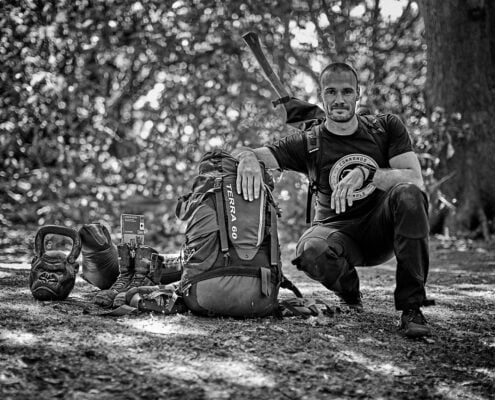 WE HAVE TRAINED…
ROYAL MARINES

PARAS

21 SAS

INFANTRY / ARMY

RAF

NAVY

FIRE BRIGADE

POLICE

BODYGUARDS /

CLOSE PROTECTION OFFICERS

SECURITY SERVICES

EMERGENCY RESPONSE PERSONNEL
Military Fitness Testimonial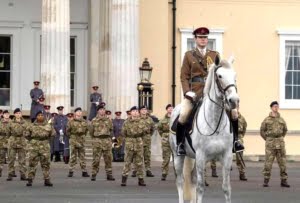 "I trained with Rob three times a week for a month before starting at the Royal Military Academy Sandhurst for my army officer training. Gyms being closed over lockdown and a niggling wrist injury left me feeling wholly unprepared to start my course and so I felt I'd struck gold when I found The Commando Temple and a personal trainer who specialised in getting people ready to join the military. The sessions were hard but incredibly rewarding as I witnessed myself getting fitter, stronger, faster and improving on my stats week on week. I was worried about my wrist injury impacting on my ability to pass the fitness tests but Rob's rehab expertise and the first-class equipment at the gym had me performing better than I had done for months. I also booked in with The Commando Temple sports masseuse and their nutritionist who gave me a plan that was specially tailored to fuel my intense training. My 4 weeks with Rob left me mentally and physically prepared for the challenge of army training and without a doubt helped me pass out of Sandhurst as a commissioned officer in November 2020. I would recommend Rob and his team to anyone who is about to embark on their military career or who wants military level fitness training. Be prepared to be pushed to your limits but reap the rewards!"  – Captain Penny Roussak.
Military Fitness Testimonial
"I have been training with Rob and other members of the Commando Temple team for quite a while now and just absolutely love the team, the members and the Temple itself. Blessed to have had training and mentoring from Rob. There are no metrics, no 5 or 10 star ratings to really describe how great this experience was as it is it's own class. Not only do you train with Rob but the whole atmosphere in the gym is amazing. Other members and coaches spur you on to give your best. The training environment is absolutely phenomenal and a great foundation to excel. No egos, just hard work, positivity and respect.
When I first met Rob, I had just failed my PJFT for the Royal Marines, could do about 30 press ups and about 6 pull ups. My 1.5 mile runs were around 11-12 mins return. As you can see these were not good enough for passing PJFT let alone the 4 day gruelling selection test known as PRMC. Morale was low. However, this didn't deter Rob nor did it deter Rob when I came back for the second time with plantar fasciitis in my left foot.
Rob's approach and training methods not only physically prepared me to pass PRMC (twice) but also prepared me mentally for what was to come. My pass marks and physical standards were in the top of each selection group and you just don't realise how well prepared you are compared to others until you go there and you start see numbers dwindling due to lack of poor prep, poor attitude or lack of mental fortitude. My pass marks were mid 11 on the bleep test, 50-60 press ups, 70+ sit ups, sub 9:30 1.5 mile return, 8-10 pull ups (RM standard). The mental strength and confidence increased in abundance, which is exactly what you need for the third day which is about not giving up.
When I came back the second time with the plantar fasciitis, Rob's training methods were tailored to suit my needs e.g. getting fit but also doing rehab to remedy my injury. Not only did my fitness standards improve but my injury subsided and hasn't come back since. Rob's knowledge of the body, fitness is second to none and truly cares about you and your goals. Rob's training and mentoring is truly second to none and honestly priceless. I have had other trainers in the past before and none have come close to the amount of care and diligence Rob puts into every training session you will do with him. If you are looking to join the military, want to get fit and strong and develop a more resilient mindset then look no further. Just want to say a big thank you to Rob, Mayyah, the training team and also the members who have helped me along the way to pass PRMC (twice)."  – Gino Ferrara
Each military organisation often requires a certain set of criteria to be attained prior to joining. The coaching staff at the Temple will work alongside you to forge the strongest military fitness programme and route forwards towards entering your chosen group.
Military strength and conditioning requirements differ from that of your typical gym goer, and to have a good power to weight ratio, agility, resilience and mental toughness are fundamental to all serving.
As the armed forces hopeful / recruit conducts an ever increasing  amount of reps/sets/loads/runs etc the chances of injury are high! The CommandoTemple will work alongside you to keep you moving pain free.
WHAT WILL WE DO WITH YOU? HOW DO YOU START?
Send us an email or give us a call to book your free 30 minute consultation.
Commando Rob or a member of the team will ascertain what the strongest course of action is for you. This may be 121 training, group classes, a membership or a combination of all three.
Each person that contacts us has a different set of abilities (both physiological and psychological). The crew will only recommend a course of action after we have spoken to you directly.
MILITARY FITNESS STANDARDS
Military Fitness Testimonial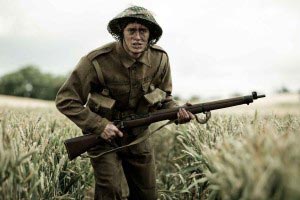 "We had Rob come and put us through our paces to get us ready for a play we were doing set in the Falklands during the Falklands war. Using his expertise as a Marine combined with that of a personal trainer he put us through a gruelling yet thoroughly rewarding workout that I wouldn't hesitate to do again no matter how painful it seemed at the time. His no bullshit approach to working out pushes you to limits you didn't even know you could reach and gets you the results you are ultimately looking for. Rob isn't just a personal trainer, as far as I'm concerned he's the best out there!  – Charlie Clements, Actor
---
CONTACT US TODAY TO DISCUSS YOUR MILITARY FITNESS PROGRAMME