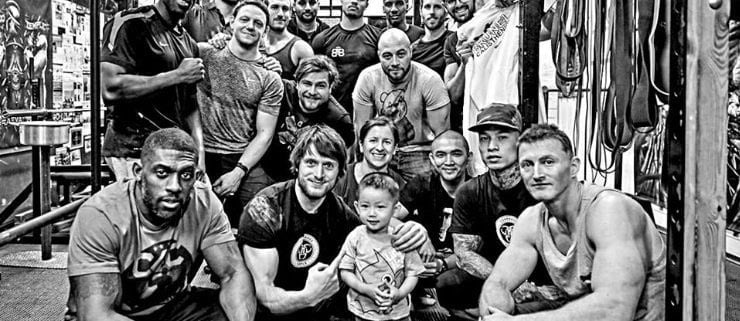 Welcome to this month's Strong Comment!
It's been a busy few weeks here at the Temple since our last Strong Comment, with new coaches, classes, competitions and world records galore!
New Coaches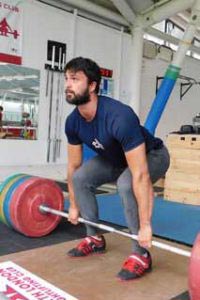 Last month we mentioned that we were gaining two new coaches: Dan Thomas and Adam Warwicker. Well the guys are here, so it's time to get involved and absorb the awesome skills and knowledge that these guys have to offer.
Adam is the founder of North London Weightlifting Club and StrongYouth founder with over 10 years experience in strength and conditioning. Adam is running the Olympic Weightlifting class that takes place on Wednesdays 19:00 – 20:30 and on Saturdays 08:00 – 09:30.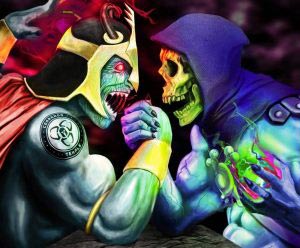 Dan is a multiple British National Championship Silver Medallist in Arm Wrestling and an experienced Strongman competitor, qualifying for England's Strongest Man earlier this year. Dan is running an Arm Wrestling Club from the Temple on Saturdays 11:30 – 13:00 and the Strongman class on Mondays from 19:30 – 21:00.
For more information on the different classes we run from the Temple, checkout our timetable here. The guys also offer 121 coaching, and information on all of our PT Coaches can be found here.
Gripping Results!
At the beginning of August, Rob, Mayyah and Fitsz all took part in The Gripathon #4 held at David Horne's Grip Factory in Stafford. The Gripathon was made up of 26 grip events over a 5hr period. The guys have previously been very successful in these events, and this month was no exception, with each achieving world record results in their weight categories. Well done guys, awesome work!
By the Power of Temple Skull!
The Powerlifting group have also been competing over the last few weeks with successful results all round. Three of our ladies competed in the British Women's Classic 2017, with Joy taking 1st place and a British record Squat, Lou took 4th and Cat 5th. Some of the members also took part in the Greater London Divisional Competition: Sid, Michael, Syeda and Moya. All of the group came away with PBs, with Moya taking third place and Syeda just missing out on third place in her category. A big congratulations to all involved.
There are also 7 ladies going to the Commonwealths this month, so I'm sure we'll be reporting back with more powerful news in the next Strong Comment. Good luck ladies, the Temple is with you all the way!
4 members of the Temple Muay Thai Class are also preparing to kick butt in a few weeks time at the MuayThai Fight League:
"…an amateur showcase incorporating full amateur MuayThai rules and K1 kickboxing. The promotions aim is to provide grass roots platform in a safe and controlled environment to develop amateur UK Thai boxing" Semtex Gym.
We look forward to giving you a rundown on how the guys did in just a few weeks time, so watch this space!
Competitions
We love a competition at the Temple and are happy to say we've got a few coming up in the very near future. On Saturday 28th October the Temple is proud to announce it will be the UK venue for the 5th annual King Kong Grip Challenge, a multi-city mega contest. Events are to include the One Hand Pinch Deadlift (Flask), the 2.5" Crusher (FFBC), the Stub (World of Grip) and the 2" V-Bar (FFBC).
The entry fee is just £15, so get a grip and get involved!
If that wasn't enough excitement, we will also be holding the inaugural British Stone Lifting Competition on Sunday 26th November.
There will be five events in all: Husafel Stone Carry / Atlas Stone Over Bar / Natural Stone Medley / Stone Press and Dinnie Stone Lift & Timed Hold.
The entry fee is £25.
And that's not all folks! On Sunday 19th November 2017 we'll be kicking the day off with the UK & Ireland Calisthenics Championships #2. The competition is open to all and you will be judged on your skill, strength and endurance. Some of the events to name a few include weighted pull-ups, weighted dips, weighted muscle ups and goblet squats, and there will also be some stand alone events such as human flag champion and max reps pull-up champion.
The entry fee is £15.
Details of all of these events can be found on The Commando Temple Facebook page under 'Events', or alternatively you can get in touch via our contact form for further details. All events will be available to purchase through the MindBody site.
I'm sure you'll agree there is plenty to sink your teeth into over the next few weeks, and we are looking forward to seeing what you guys bring to the table. These events are what the Temple is all about, but it is the Temple Community that make them extra awesome!
Strong regards,
The Commando Temple Team
https://bestronger.co.uk/wp-content/uploads/2017/09/calisthenics.jpg
427
740
Fiona Blair
http://bestronger.co.uk/wp-content/uploads/2014/08/cropped-FB-Logo.png
Fiona Blair
2017-09-06 21:06:03
2018-10-08 13:21:24
Strong Comment September 2017!