Welcome to November's Strong Comment.
Christmas Do!
Yep, it's that time of year already! We are holding a Christmas Do for the Commando Temple Community on Fri 8th Dec @7pm at Villages Brewery. Check out the flyer for more info. This is a perfect opportunity to catch up with fellow Temple members and celebrate an awesome year of achievement. We hope to see you there!
King Kong Grip Challenge 2017
We kick started last weekend with the first of three fantastic events: The King Kong Grip Challenge 2017. In the Men's division, U105kg we had Tony Coward who finished 10th out of 27 in the world! In the Ladies open class Lorna Paton finished second overall with an event win in the 2 inch Crusher at 54.6kg and this was her first ever grip comp! Jenn Tebbenham finished 7th with an event win in the 2 inch V-bar lift at 85kg. Michelle Ryder finished 13th and Patricia Coward finished 16th. There was a field of 21 ladies competing this year, so to have two top 10 finishers from the Temple was awesome.
The next event to be hosted by the Commando Temple is the UK & Ireland Calisthenics Championships which takes place on 19th Nov 2017, followed by the inaugural British Stone Lifting Championships on 26th November. Details of both events can be found under the events tab on The Commando Temple Facebook page. Payment can be made via the bookings/sign up link on our website. We hope to see you there!

Powerlifting Success … and Apologies
Last month we reported back on the results of the Commonwealth Powerlifting Championships as attended by 7 of our members, but we failed to congratulate one of the members -Suzy Talijard. Suzy took Silver in the Squat, Bronze – Bench, Silver – Deadlift and Silver overall. Awesome work Suzy, congratulations!
Price Changes
EFFECTIVE FROM JAN 2018
We have recently made some changes to our membership and class prices – this is the first time in 4 yrs that we have upped our membership fees which now stand as follows:
Peak Membership £85, up from £80
Off-Peak Membership £55 up from £50
Fightclub Unlimited Membership £85 up from £80
All singles class fees remain the same at £15
All Group Class packages have increased by £2, e.g .1 class per wk per month – £54 up from £52
Please note that these changes will not affect current members who pay for a peak or off-peak membership (£80 or £50) but all other changes will take affect at the start of the year. Checkout our class timetable for the up-to-date membership and class prices. The Commando Temple Team will be happy to answer any queries regarding these changes.
New Classes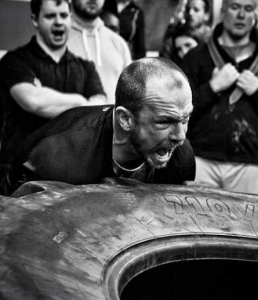 You may have noticed that we have also recently introduced a couple of new classes: Monday's Strongman has been replaced by Strength and Conditioning with Dan Thomas. Dan describes the class as being based on the 6 principles of human movement: Squat, Press, Hinge, Carry, Pull and Groundwork. In the class you can expect a circuit designed with exercises that train each type of movement using various tools such as logs, axles, Bulgarian bags, tyres and barbells to name a few. There is also a new Strongman Events Training class on Saturdays which differs from the traditional Strongman Class in the way it focuses purely on the events you'll be doing in competition. The class is for strong men and women alike. Check out our 'Group Classes' page and class timetable for more information.
Fight Club
We have some great news on the Muay Thai front …Richard Griffin has announced that he is aiming to do the first grading at the Commando Temple on 25/11/2017. We may need to switch the MMA and Muay Thai class for that date, but it means belts for our students!
Run for Charity – The Big Half
We previously mentioned 5 of our Commando Temple warriors are taking on the Marathon Des Sables next year, and one of those guys – David Cregan is asking for your help. David is the Headteacher of Tower Hamlets Virtual School which overseas the education and well-being of all the children in the care of the council, and this year they are partnering with West Ham Utd on their "Give it a go" enrichment programme which aims to provide life changing experiences for children, broadening their horizons and boosting their ambition. This is at the heart of David's fundraising. He has been allocated 200 £10 community places for 'The Big Half ' half marathon on Sun 4th March and David is looking for The Commando Temple Community to get involved. All you need to do is provide your full name and e-mail address to David @ [email protected]. You will then be sent a link, but the link will self destruct in 3 days! For more information on the cause, half marathon and how to support David, head over to his Just Giving Fundraising Page or drop him an e-mail.
Member of the Month!
Last but certainly not least we would like to announce our Commando Temple Member of the Month, and that's you…Nick Sauerman! We have seen some great progression from Nick at the Temple: at the start of 2017 his squat max was 120kg and now he is working with 130kg for reps. His deadlift 1 rep max was 140kg which is now comfortable for reps, and just recently he hit a PB on the farmers walk with 107kg in each hand. It's not just Nick's progression we are impressed with, but his brilliant dedication. He is a well-liked member of the Commando Temple Community who rarely misses a session, always pushes hard in the Strongman classes and regularly sets PBs. Awesome work Nick, keep it up!
Phew, what a busy month it's been!
Thanks for tuning in, until next time,
The Commando Temple Team.
https://bestronger.co.uk/wp-content/uploads/2015/10/London-Powerlifting-Club.jpg
689
1899
Fiona Blair
http://bestronger.co.uk/wp-content/uploads/2014/08/cropped-FB-Logo.png
Fiona Blair
2017-11-02 15:37:14
2018-10-08 13:19:00
STRONG COMMENT NOV 2017