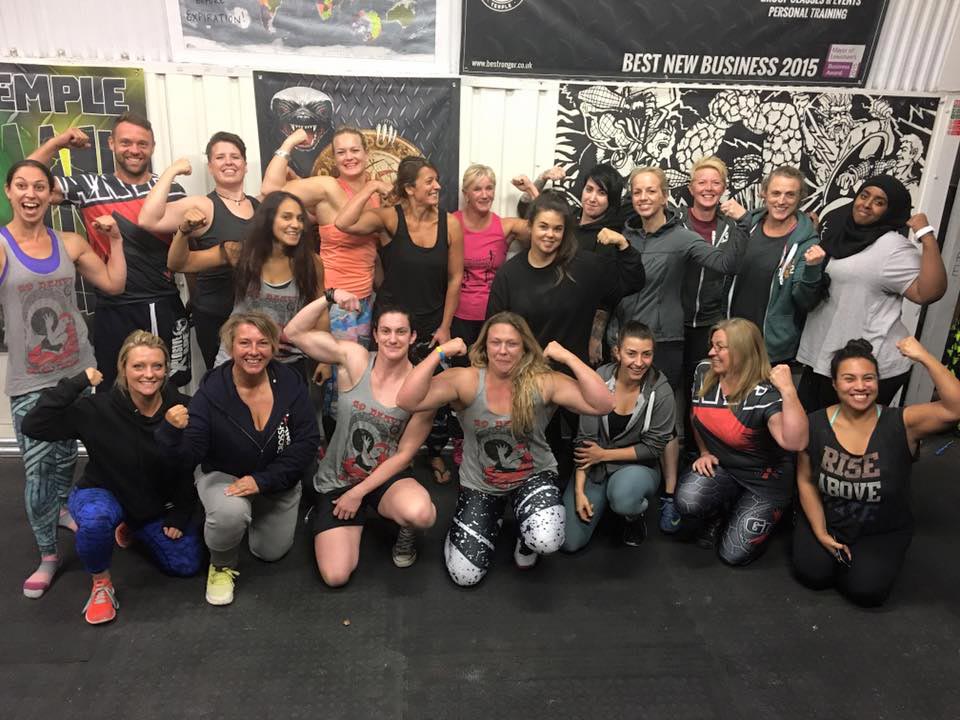 This period has been huge at The Temple in terms of making headway and progress on getting the place looking tip-top! We've been hard at work behind the scenes giving up our evenings and weekends to get the place as user-friendly as possible for you lot – the gym users, the class goers and fans of the space. As well as a complete overhaul of the facility and trying to create even more space within our 3 arches, we've invested in even more kit and are continuing to rejig and rework kit that we already have.
Very recently we took delivery of our new professional arm wrestling table which we've already been playing around with, we set up a brand new Glute-Ham Developer and have 2 brand spanking new lifting platforms. Last week we finally got our new lightweight strongman log which we can add to a collection of new parallel bars and a hugely improved and much bigger functional training rig – complete with manilla climbing ropes, gym rings, pull up bars and much more.
As we've become more and more popular, and our membership base grows, we're addressing the need to optimise the space we have, and we believe that this latest version of The Temple is the best yet!
Rob and George Run the Marathon Des Sables!
Rob Blair and George Grimes have signed themselves to their biggest challenge yet…
The Marathon Des Sables is commonly referred to as 'The Toughest Footrace on Earth', and is a 250km run through the Sahara Desert! This is the equivalent of running 6 back-to-back marathons, in blistering 50 degree C heat, and Rob and George have decided that they'd like a piece of that and they're going to be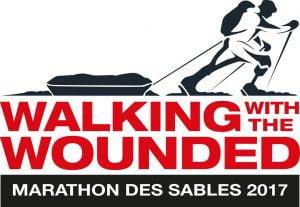 running it to raise money (£30,000!) for the charity Walking With The Wounded!
So it seems fitting that some of the toughest guys we know, are going to be embarking on this gruelling journey, and are adding in some fun and fruity challenges that you can all take part in too!
These challenges include:
-Walking from London to Brighton (and back again!) 110 miles in around 36-40 hours. 3rd-4th December 2016. The option to do just one way is available too. Find out more details here.
-Walking The Dartmoor Dreadnought (16th-20th March); a 3 day loaded carrying race over Dartmoor in teams of 4 carrying telegraph poles at up to 80kg each!!! You can find out more and book onto this here.
-A charity auction and date night! More will be revealed about this VERY SOON!
You can donate money to their cause by clicking here. Thank you :-)
Strongman and Strongwoman Workshops
In September, we were massively privileged to have not one, but two of the very top Strongwomen in the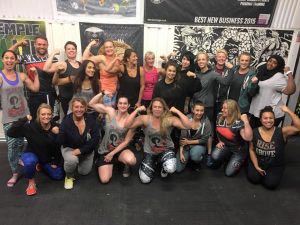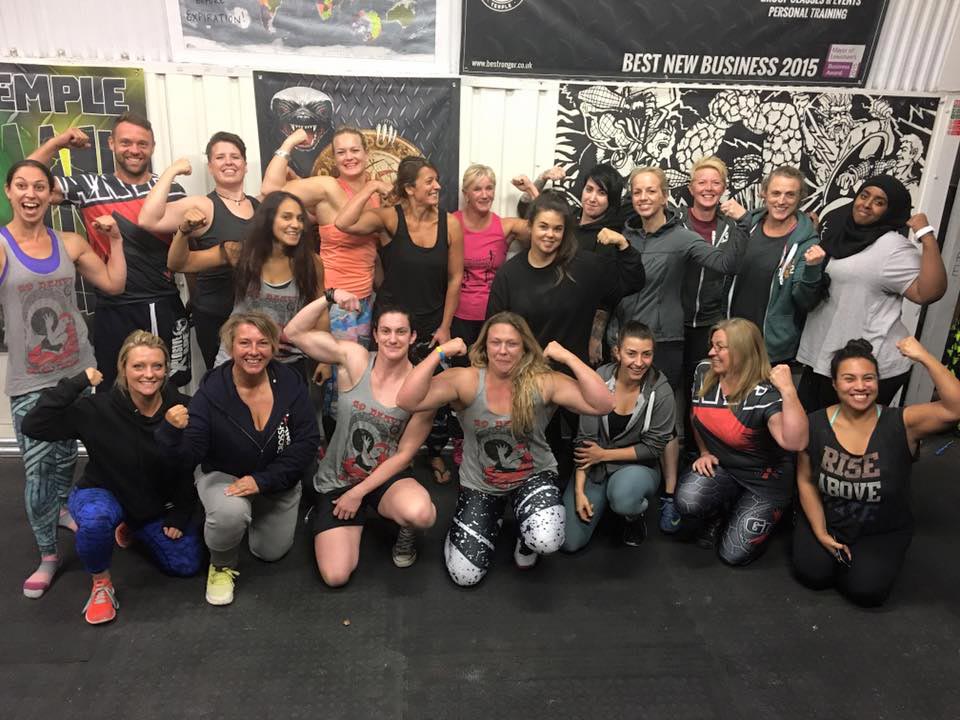 world secured to teach what was an incredible Strongman/Strongwoman workshop!
Donna Moore – Winner of Europe's Strongest Woman, The Arnold Classic, Britain's Strongest Woman and England's Strongest Woman – Open Cat – and Jenny Todd, Multiple winner of England's Strongest Woman and Britain's Strongest Woman in the U75kg and U82kg categories – came along and taught us what it took to make it to the top.
They taught the Deadlift, Log and Atlas Stones – and spoke about the importance of mindset. You can see more photos of the event by clicking here.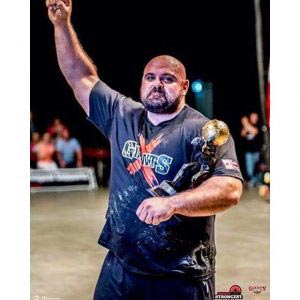 The following month, we also managed to secure a strongman workshop on 30th October with none other than Laurence Shahlaei – current Europe's Strongest Man, two times Britain's Strongest Man, and 8 times World's Strongest Man competitor! Loz is widely regarded to be one of the friendliest, down-to-earth and most knowledgeable strongmen on the circuit, and we couldn't wait to pick his brains on how to become the best strongman/strongwoman competitor possible!
Loz has recently been in Botswana competing in World's Strongest Man, and given his storming performance at Europe's this year, and the incredible shape he's in – we can't wait to see him showing the world what he's capable of!
All England Champions!
On Saturday 13th August, 4 of The Temple's powerlifting community competed at the All England
Championships, and as we've become pretty accustomed to…they all absolutely smashed it!
Diana – Second place U72kg Snr
Lulu – First place U52kg Snr
Emily – First place U47kg Jnr
Joy – First place U57kg Snr
Joy also walked away with a British record Deadlift and Total. Well done to all involved!
International King Kong Grip Challenge
Three temple coaches competed – Three podiums places were achieved!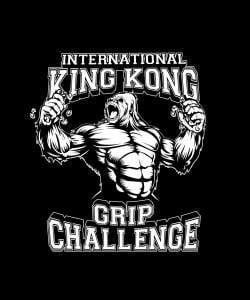 2 weeks ago, we hosted the first UK leg of this International event – which had 14 separate promoters from around the world also hosting – at THE COMMANDO TEMPLE.  The Commando Temple had three coaches representing and we had numerous lifters from around the UK at the gym.
RESULTS
Rob Blair competed in the 83kg class. Fitsz Dubova in the 59kg class and Mayyah Shalchi in the Open category (Mayyah weighs 61kg)
Rob placed 2nd in his division and 16th out of 149 lifters across all weight categories with a new British record in the Euro Pinch. This, added to his Worlds Strongest Hands 1st place earlier this year makes 2016 a an extremely successful one for Rob!
Fitsz placed 1st in the 59kg class, 71st out of the 149 lifters and achieved the EXCEPTIONAL lifter award (an award recognizing pound for pound strong monkeys).
Mayyah placed 3rd in the open division and was undoubtedly against larger lifters.
The UK as a venue also placed SECOND out of the 14 venues worldwide – with the second highest accumulation of points across all available lifters.
And finally…
Massive congratulations are in order for Commando Temple Strongwomen Izzy Williams and Anna Donovan. Last Saturday, both ladies competed in their first ever Strongwoman Competition in Northampton amongst a lineup of 10 novice athletes.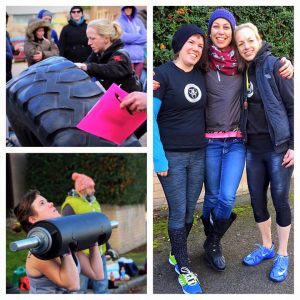 Around 4 months ago both of them decided to set themselves the challenge of pushing their training a step further, and while both of them had been training for between a year and 2 years, they'd only ever done so in a bid to be more healthy and a bit stronger. I don't think that either of them would have believed in a million years that they might enter a competition of this sort (even 6 months ago).
It was fantastic to see them both get up in front of a crowd of strangers, use the skills and the strength that they'd been so dedicated in building – and absolutely smashing it! Anna came away with a podium position – 3rd place (half a point behind 2nd!) and Izzy placed 4th. Congrats again ladies!!
We love hearing what you guys are up to, so drop us a line and let us know what you've been getting up to, and we'll put it into next month's Strong Comment.
Be Stronger!
The Commando Temple Team
https://bestronger.co.uk/wp-content/uploads/2016/11/14516564_1120980924646811_5272326255493931790_n.jpg
720
960
Mayyah Shalchi
http://bestronger.co.uk/wp-content/uploads/2014/08/cropped-FB-Logo.png
Mayyah Shalchi
2016-11-10 19:19:57
2016-11-11 12:09:53
Strong Comment Autumn 2016