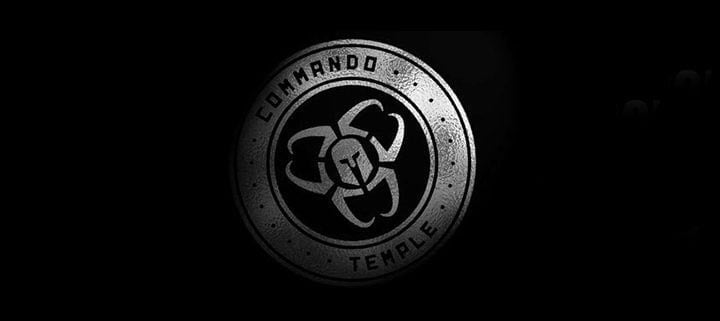 Dear Reader,
Welcome to this month's Strong Comment…where we bring you new strongman equipment, stories from the desert, member of the month and much more!
Southern England's Strongest Man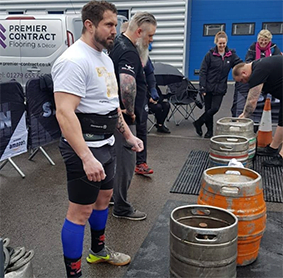 On Sunday 8th April one of our resident Strongman Coaches, Dan Thomas competed in the Southern England's Strongest Man U105kg competition with the aim of qualifying for England's Strongest Man U105kg. Dan competed, WON the deadlift medley in a strong field of over 20 competitors lifting a 240KG bar, 260kg axle and 300kg frame in 11.25 seconds. Unfortunately Dan did not get the podium he wanted but was chuffed with his overall progress. Well done Dan, that's awesome!
We also had several members competing in Bristol for the Britain's Natural Southern Qualifier: John Carter U80kg, Lewis Dick, James Jackson and Owen Morgan all competing in the U90kg and CJ Swaby in the U105kg class.  James Jackson came 5th and came away with a 200KG Deadlift PB. John came 5th, Lewis 1st (originally given 2nd place but later confirmed as 1st!), Owen 3rd and sadly CJ had to pull out due to a bicep injury on the Atlas stones, but I'm sure he'll be back and smashing it soon! Well done guys.
We have also had an upgrade in the Strongman / Strongwoman Department, with a new stone platform – 5 different heights, and the equipment is expanding too – there are new logs, a car deadlift frame and a cross carry. Who wants to come and play?
Marathon Des Sables 2018
As most of you know, on 6th – 16th April 5 of our Commando Temple Members took on the Marathon Des Sables and they all did incredibly well, with everyone returning in good health. But rather than explain how things went, we thought we'd let THEM tell you about their experience.
"Two years ago I was recovering from disc surgery in King's Hospital. I was wearing a back brace and unable to get out of bed. Getting to start the toughest race in the world has been a challenge. I had amazing 'top 200' days in the mountain jebels and others that I found extremely hard going. At 6ft and 90+kg, (plus a 10kg pack – plus water), soft sand was not my friend in anyway. The people who are great at this event are slight and float over the sand. I was like a man wading through a snow drift in comparison. The desert conditions meant no race or even day in the race are the same. My Celtic blood boiled despite 2 weeks in a heat chamber – but there were also sandstorms, mountains, endless plains, dunes and running through the night. This is a multi-day shit-fest. Even in camp the MDS is a challenge with eating, sleeping, keeping your feet serviceable all critical. The Temple rules state – No Bellendism… that made for a good tent, we stuck together and all made it." Dave Cregan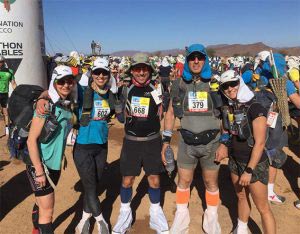 "Thanks to everyone for support. The race was tough, but after experiencing the dunes in Wales with Rob Blair's twist on MDS training meaning we had to piggyback each other to the top of the dune, the Sahara dunes seemed like nothing . All up-hills felt great. On day 3 I twisted my ankle which meant I was unable to run, but never for a second did I think about giving up. My tent mates were awesome, and probably the only people who have seen me crying in my adult life. Being around such a strong team helped massively, we went through a sandstorm, sleeping squashed together like sardines, consuming inedible food, not showering for a week and I think I like them all even more than before the event . The Commando Temple always brings great people together." Sabina Skala
"MDS was everything I expected it to be and so much more, I've walked/slightly hobbled away stronger mentally and physically. It's amazing how well our bodies cope with what we put them through and even becoming stronger each day of the event! A fortnight ago I was adamant that I was not a runner…now it's just another string to my ever growing bow. Proud to be part of the force that is Commando Temple, driving me to be challenged and succeed!" Michelle Steenhuis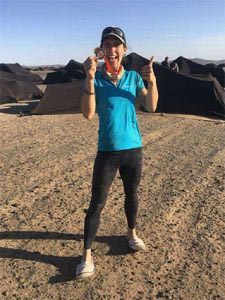 "A few days out from running the MDS I felt less prepared than I'd ever previously felt…for anything. Despite the months and months of hard work, physical prep and mental mind games I knew that this challenge would be different. The fact that Rob and I had got married just 2 and a half weeks earlier, and spent the final week before the challenge on our honeymoon didn't really help matters – but sure enough, the day came to fly out. Fortunately I was surrounded by a great team of tough cookies, and despite how we felt on any of the days, quitting was never once considered. The conditions throughout the race were harsh and changeable, rest was snatched wherever possible, and days dragged on longer than I'd previously believed possible – but every once in a while you'd pinch yourself and realise how lucky you were to be running in the Sahara desert in all its barren beauty. When the going gets tough, it's you against your mind, and learning to silence the doubts and the pain becomes a great skill. For me, running the race for a cause that meant the world to me kept me strong. I'd remind myself that yes, it was painful, but that before long, that pain would be over, and what would prevail would be the sense of achievement at having done it. I challenge anyone to run this race and walk away unchanged!" Mayyah Blair
BJJ
Just over a week ago, 5 of the BJJ team competed, and for 2 of those members it was their first competition (Oli and Radek). David Sturman summarises the day's events below:
Bow got silver in her category dropping a weight class and showing some fantastic improvements over her first competition.
George was unable to enter in his weight category and fought in a weight category above his, taking a bronze medal home for the team.
Oli started off with a great submission and followed up with an extremely close loss, taking it down to the last few seconds of the match.
David came out with a thunderous first match win which created the most noise from the crowd I heard throughout the day, was an exciting watch!
Radek fought hard and well, for both he and Oli it was their first competition and Radek fought with tonnes of heart.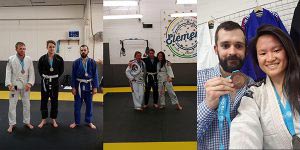 It was a great day had by all with lots of lessons to take back to the training mats!
Dawid Farycki has also got some great news to share, taking first place in the North London Super Challenge 1. This was an invitation only super fight; 2 x 5 min rounds. Dawid managed to beat a tough Brazilian opponent, winning first round 11 to 0 on points and 2nd round 15 to 0 on points. Well done Dawid!
Boxing
A big shout out to Darren Gibbons who won his second professional fight on points at York Hall, this time to boxer Elvis Dube. Congratulations Darren.
Member of the Month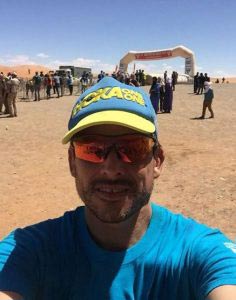 Member of the month goes to…drum roll please… Div Williams! Div has been put forward for member of the month because of his awesome performance at the Marathon Des Sables 2018. Div's finishing position was 201 and he has been really nailing his training so we think he is more than worthy of the title. Well done Div.
That's all for now,
Have a strong week,
The Commando Temple Team.
https://bestronger.co.uk/wp-content/uploads/2018/01/calisthenics-championships.jpg
321
720
Fiona Blair
https://bestronger.co.uk/wp-content/uploads/2014/08/cropped-FB-Logo.png
Fiona Blair
2018-05-15 21:00:07
2018-10-08 13:18:44
May 2018 Strong Comment