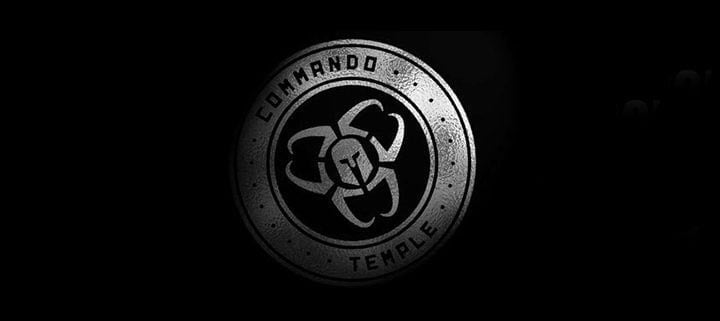 Happy New Year Everyone! We hope you had an awesome Christmas and are looking forward to the new year of opportunity ahead.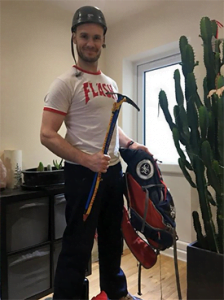 We're only a few days in and the first challenge of the year has already kicked off…Rob Blair, George Grimes, Matt Shore and their Guide have set off on a journey up Aconcagua in Argentina, the highest Mountain outside of Asia! Just shy of 7000m, this is their highest climb to date. Due to the height, the altitude sickness is likely to be pretty severe, and on top of that it will be cold…very cold…temperatures can each -40 at the summit. This is going to be a tough mission and we are behind them all the way. Good luck guys, we look forward to hearing all about it on your safe return at the end of the month.
New Commando Temple Hoodies!
The new hoodies have arrived and are available for purchase now at a cost of £45, so don't delay, order today! To purchase a hoody please contact Mayyah via e-mail: [email protected]. Kick off the year in style, these are too good to miss!
Charity Clothes Swap Event
On 27th January 7pm-10pm Mayyah will be hosting a charity clothes swap from the Commando Temple. If you're anything like us, you've probably got drawers full of clothes that don't fit you or you've never worn, and this is your opportunity to put them to good use. Feel free to donate those unwanted clothes on the day so that other Temple-goers can have a browse and select items they want to take home for a small fee. There will also be home-baked goods, drinks/alcohol for you to get stuck into, and a raffle. Zoe Bresnahan will also be setting up a shellac nail bar and donating a chunk of the takings. The proceeds from the evening will be donated to BRACE, a dementia research charity.
Dementia has had a huge impact on some of Mayyah's nearest and dearest, and I'm sure many of you have had your own experiences with dementia, so please do join us in aiding the continued research into the cause and possible cure of this awful disease.
Any donations (clothing, monetary, cake, refreshments, raffle prizes) are gratefully received and we look forward to seeing you for what should be an awesome evening.
Strongman Events Training
January is going to be a busy month in the Strongman department… Dan Thomas has been coaching one of his clients, Declan, for London's Strongest Man and Woman event on the 20th & 21st and he has also been coaching Luke who is disabled but will be competing alongside able-bodied competitors. Good luck guys!
Powerlifting Achievements
We've had more success in the Powerlifting group, with Louise Sinniah-Burr winning her weight class at the British Masters qualifier last month. As a result she has just been invited to the European Master Classic Powerlifting Championships to represent Team GB – her qualifying for this is what she has been working towards for over 2 years now. An awesome achievement.
We also hosted an official qualifier from the Commando Temple for the British Women's Classic, which in true Temple style, ran flawlessly.

Member of the Month
This year we will continue to select a member every month for the title of 'Member of the Month' and after some thought, this month the title goes to… Lewis Dick! Here are the reasons why…
He's just a nice guy!
He does some form of training 5-6 times a week (regularly getting a session in at 6am)
He has accomplished a lot in the time he's been here.
He wears awesome tights (Fitsz is particularly enamoured with them.)
Here's what he has been up to: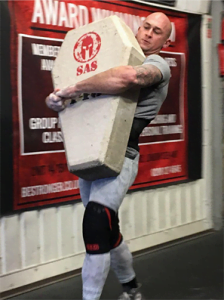 Feb – Progressive Training Systems Strongest Novice U105kg – came 2nd/12
May – Bodypower U90kg (WSM Qualifier) – 12th/22
May – Commando Temple U90kg – 2nd/10
Aug – SE England's Strongest Novice (open weight) – 2nd/18
Sept – Britain's Strongest Novice – 9th/20
Nov – British Stone Lifting Championship – 2nd/7
And he already has plans for 2018… In April Lewis will be taking part in the BNSF Southern Qualifier U90kg (naturals) and is hoping to qualify for the British Final (July) and then for the Worlds in October.
Well that's all for now folks! Have a great start to the year and we'll be back very soon with the latest news and updates.
The Commando Temple Team.
https://bestronger.co.uk/wp-content/uploads/2018/01/calisthenics-championships.jpg
321
720
Fiona Blair
http://bestronger.co.uk/wp-content/uploads/2014/08/cropped-FB-Logo.png
Fiona Blair
2018-01-19 08:41:28
2018-10-08 13:18:44
January 2018 Strong Comment