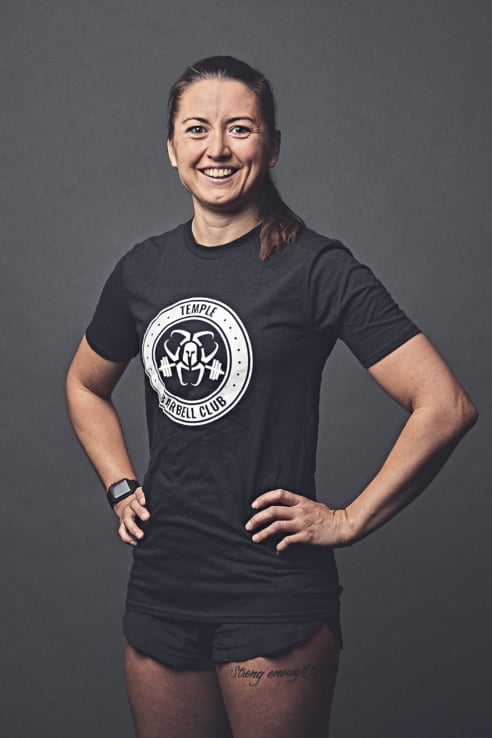 Nutritional Coach
Sinead is a performance nutritionist who works with our coaches at Commando Temple to help you get as much from your diet as you do from your training … "Exercise is King. Nutrition is Queen. Together you have a Kingdom"!
As Sinead highlights: we are quite literally what we eat. Our food and drink is the building blocks of our body and the fuel we run on. And if we are what we eat, then what we eat must impact our performance.
Through nutrition consultations, coaching and education, she supports everyone from recreational keep fitters to competitive athletes in using nutrition to help optimise their training, recovery and performance – in their sport and in their life.
A scientist by trade, Sinead earned her doctorate researching metabolism. After a detour into the corporate world she returned to science and nutrition and, specifically, sports nutrition. This means she both understands the science behind the theory, but also the pressures that 'real life' can have on the ability, time and inclination to fuel your body. She can work with you to balance these factors and get your food working for you in a way that is practical and sustainable for the long term.
If you have any questions at all about nutrition, and want to learn more about how Sinead can support you – get in touch.
Relevant Qualifications:
Postgraduate Diploma Sports and Exercise Nutrition (University of Westminster)
Doctor of Philosophy (PhD), Molecular Cell Biology, University College London
Bachelor of Science (Hons), Biology, 1st Class, University of Nottingham
Professional Accreditations and Memberships:
Sport and Exercise Nutrition Register (SENr) registrant
UK Anti-Doping (UKAD) Accredited Advisor
International Society of Sports Nutrition (ISSN) professional member
Nutrition Coaching Global Mastermind, charter member