HEAD CALISTHENICS COACH & PERSONAL TRAINER
"Hey guys I'm Fitsz!
I'm making my dream a reality by operating from The Commando Temple, one of the strongest training spaces in the world!
After attending several local gyms, I started training at The Commando Temple as a member. During my induction I was overwhelmed by the huge array of equipment available and the intensity of the gym members. The space was amazing… unlike any I'd seen before and it gave me the opportunity to meet a lot of great and inspiring people.
As a personal trainer at The Commando Temple I support the space with my love of bar work and gymnastics (Think muscle ups and human flags)
Gymnastics workshops, strength and conditioning courses, myofascial release, strongman coaching from Britains Strongest Man and Kettlebell education from one of the worlds best Sport coaches has enabled me to work harder!"
---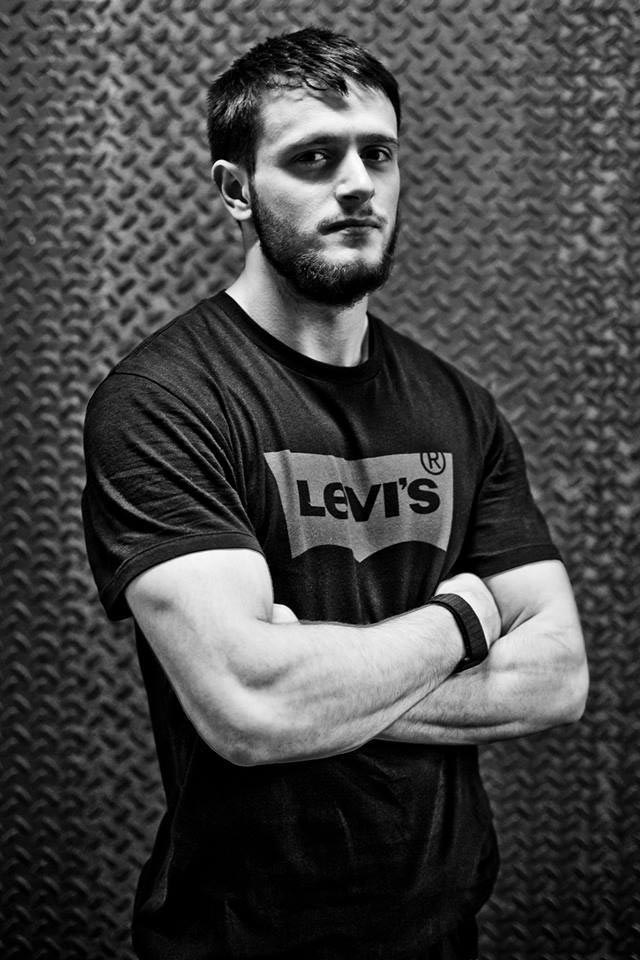 Qualifications & Credits
Head Calisthenics Coach
Commando Temple Personal Trainer
StrongFirst Instructor 'SFG1
StrongFirst Lifter Certified
StrengthMatters SMK Level 1
Primal Move Instructor
Reps Accredited Personal Trainer
KBT Strength And Conditioning Level 1 & 2
Functional Rehab Specialist (Cor kinetic)
IAM TOOLS Advanced Course
Andy Bolton and Benedikt Magnusson Powerlifting Workshop
Alex Jerrom Gymnastics Workshop & Bar Skills (Assisted)
Laurence Shahlaei previous Britains Strongest Man Day – Coaching Workshop
Kettlebell Sport Workshop with Gregor Sobocan (Slovenian Head Coach)
Steve Maxwell's Workshop in Advanced Bodyweight    Movements & Mobility Drills.
Max Shank – Ultimate Athleticism Workshop
Achievements
Greater London Powerlifting Championships 2016 under 66kg (1st Place)
Grip competitor World & British Record Holder
Words Strongest Hands @66kg 2015
Full Planche
Front/Back Lever
Handstand Press ups
Weighted Muscle-up 20kg @60BW
Weighted Pull-up 55kg @60BW
Weighted Dip 65Kg @60BW
3.5 x BW Farmers Walk Over 25 Meters
Tough Guy Completed (Top 100 Finishes)
Strength & Conditioning With Professional MMA & Boxing Athlete's
Pound For Pound One Strong Monkey
---
PERSONAL TRAINING PRICES WITH FITSZ
MONTHLY SESSIONS
Block-book weekly sessions per month.
Save up to £20 per hour over individual sessions.
1 SESSION PER WEEK

(60 MINS)

£

300

per month
1 SESSIONS PER WEEK

(90 MINS)

£

390

per month
2 SESSIONS PER WEEK

(60 MINS)

£

560

per month
ONE-OFF SESSIONS
Book a single or block of sessions on your timetable.
Pay as you train or in advance.
COMMANDO BLITZ
Commando Training sessions per week over a 3 month window.
Train one-on-one or as a pair.
It will not be easy! But your time and effort will reward you many times over!!!
Big cost savings for an upfront commitment.
4 SESSIONS PER WEEK

(60 MINS)

1 Person

£

2,640

for 3 months
4 SESSIONS PER WEEK

(60 MINS)

2 People

£

3,960

for 3 months