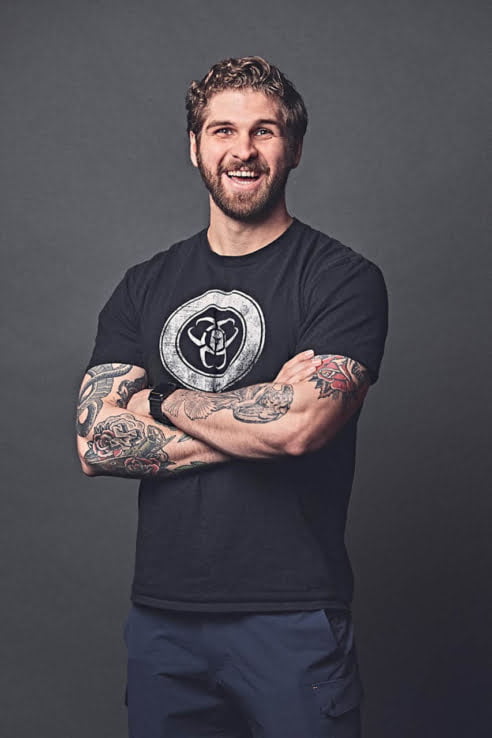 HOWZIT!
Born and raised in Pretoria, South Africa (raised between wild lions and on a strict biltong diet), I moved to London at just 18 years old, straight out of school and into the London nightclub scene doing security work. I have been active in the industry ever since which led me to getting involved in some of London's biggest clubs and festivals as well as working for the Metropolitan police. The security and policing background taught me discipline, camaraderie and seriously good banter. I pride myself in being open and approachable, maybe even one of the friendliest faces in the gym.
I am looking to bring the same standard of professionalism to your life by helping you manage the stress of the everyday. We'll be making simple changes to your daily habits, and implementing a structured approach that will benefit you in the long run. Work, family time and a social life mean that most people simply don't have hours to spend in the gym. Regular training programs do not account for that, so together let's find a time-effective approach that suits you.
Being a qualified mental health first aider, I know what a busy schedule can do to a person's mental health. I can relate to how you feel and I want to help. I have a passion for working with people and making those around me feel valued, my aim will always be to try and get you to crack a smile during our sessions.
Walking into a gym like Commando Temple can be overwhelming, I know it certainly was for me. With such a variety of kit I had no idea where to start, so I made it my mission to educate myself. I now want to pass on my knowledge to you by giving you a (re)starting point. Whether you're a busy CEO, a police officer walking the beat, or anybody in between lets get you moving well and having a laugh while doing it. Training with me will be a fun, safe, yet disciplined environment.
PERSONAL TRAINING PRICES WITH DIETER
Single Session

60 minutes one person

£

60
MONTHLY PRICES
1 SESSION PER WEEK

£

280
MONTHLY PRICES
2 SESSIONS PER WEEK

£

460
MONTHLY PRICES
3 SESSIONS PER WEEK

£

660