Cuong Hua
Calisthenics & Boxing Coach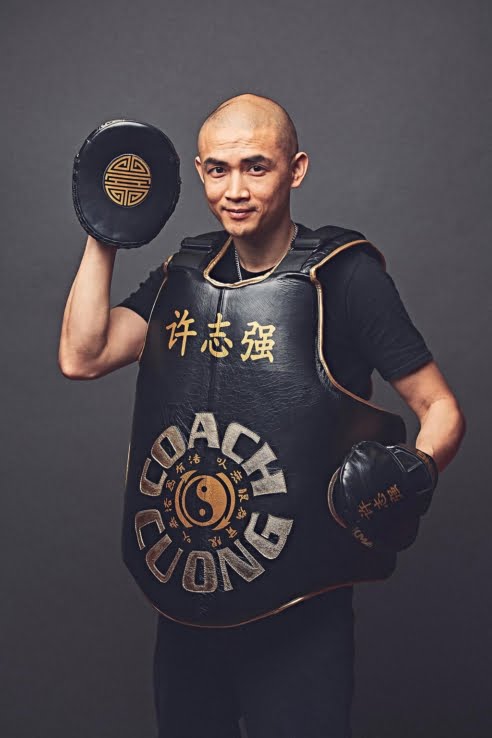 I have always loved sports and being active ever since I can remember. I was an avid footballer and sprinter in my school days and competed to district and county level. Sport was something I always excelled at in school even though being Asian, we were always expected to be academic by our parents. I followed the academic route, did a degree in Maths, computing and statistics and got my self a job behind a desk.
A career in the fitness industry had never even crossed my mind until a couple years ago when I was made redundant and re-evaluated what I wanted in life. I decided to pursue my passion and become a trainer.
It wasn't until probably a few years ago that I became interested in Calisthenics. I was always the 'fast, skinny kid' and it's always been in the back of my mind I needed to be 'Stronger'.
One day I came across a 'Ghetto Workout' video on youtube. You know the street workout type videos with the hench dudes doing their bar workouts in the hood. I was instantly inspired and made it my goal to be able to perform some of these amazing moves they could do on the bars.
I was amazed by their incredible strength, gracefulness and beauty of their movement by just using their own bodyweight. It was a real eye opener. The next day I bought myself one of them clip on the door pull up bars and that was the beginning of my journey into Calisthenics – a word I had never even heard before.
Over the next year or so I began doing pull ups alongside the basic bodyweight moves whenever I could. I always worked out by myself either at home or the parks. I loved feeling stronger, more healthy and fit. I also loved how calisthenics gave me the freedom to be able to train anywhere. I began to set myself bodyweight goals and slowly progressed.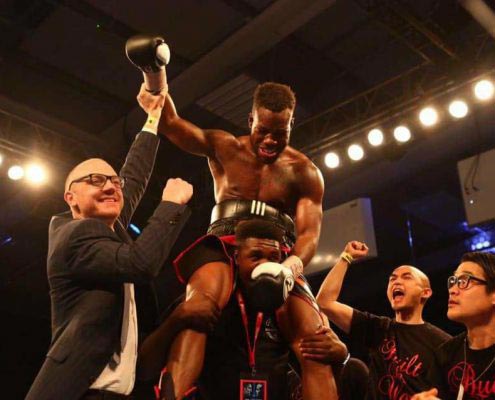 Alongside my love for calisthenics I am also a huge boxing fan. I took up boxing about five years ago after dislocating my knee playing football and needed another way to help me get back to fitness. I've always been a fan of the sport, but once I joined a boxing club I fell in love with boxing. I trained regularly 4 times a week, progressed onto sparring but due to my poor eyesight I couldn't get the medical clearance to have an amateur bout. Even though I wasn't allowed to fight, I still wanted to be involved in the game so I decided to go down the coaching route. I got my ABA Boxing tutor qualification which allowed me to teach youngsters in schools, youth clubs and boxing gyms. I then started helping out a friend with his junior boxing classes.
Many people just see boxing as a violent sport but when I watch boxing I see a skillfull craft that involves stratgey and forethought – much like a chess match. It truly is the Sweet Science.
To see skilled pugilists at the top of their game is like poetry in motion.
Boxing for me mirrors life, we have good rounds, bad rounds, sometimes we get knocked down but like all great Champions, you get back up and keep fighting.
PERSONAL TRAINING PRICES WITH CUONG
MONTHLY SESSIONS
Block-book weekly sessions per month.
Save up to £20 per hour over individual sessions.
1 SESSION PER WEEK

(60 MINS)

£

320

per month
2 SESSIONS PER WEEK

(60 MINS)

£

560
per month
3 SESSIONS PER WEEK

(60 MINS)

£

790

per month
ONE-OFF SESSIONS
Book a single or block of sessions on your timetable.
Pay as you train or in advance.
COMMANDO BLITZ
Commando Training sessions per week over a 3 month window.
Train one-on-one or as a pair.
It will not be easy! But your time and effort will reward you many times over!!!
Big cost savings for an upfront commitment.
4 SESSIONS PER WEEK

(60 MINS)

1 Person

£

2,400

for 3 months
4 SESSIONS PER WEEK

(60 MINS)

2 People

£

3,600

for 3 months