BRAZILIAN JIU JITSU CLASSES
Brazilian Jiu Jitsu Classes at London's Commando Temple with Coach & Personal Trainer, David Goodall
Brazilian Jiu Jitsu, founded by the Gracie family in the early 1900's, is founded on the principles of efficiency of movement, patience and opportunity, and control of an opponent. Jiu jitsu methods allow a smaller, weaker fighter to dominate a larger, stronger opponent through practising correct technique and taking the fight to the floor. In the early days of mixed-martial arts competition Ultimate Fighting Championship, Brazilian Jiu Jitsu practitioners dominated their competition. We teach the basics of this absorbing and multi-faceted combat sport, teaching a variety of guards, grappling, position, movement, basic attacks and take-downs.
Our Brazilian Jiu Jitsu Classes are ideal for beginner- to intermediate-level athletes and cover technique drilling, specific sparring, and full sparring sessions. We keep them small (12 mixed-ability trainees at the most) so that everyone gets the best out of every session.
David's 10 years of BJJ experience, as well as his passion for learning and teaching, have made him an exceptional Purple Belt, which he was awarded by highly regarded instructor and 2nd degree black belt, Felipe Alves de Souza. He's fought a number of competitive fights, and trained alongside notable athletes such as 'Draculino' Magalhães. Don't miss the opportunity to train in Brazilian Jui Jitsu with our resident expert. We run two sociable and friendly group classes a week as well as a session dedicated to sparring.
Contact us now to start your journey with the Temple Fight Club. Enquire about our Brazilian Jiu Jitsu classes, Personal Training and bespoke group workshops.
Be Stronger.
Brazilian Jiu Jitsu Classes with David Goodall
Tuesdays: 18:45 – 20:15
Thursdays: 18:45 – 20:15
Fridays: 19:45 – 21:15 (No gi grappling class)
Saturdays: 09:00 – 10:30
Price: £15 per class
(discounts for members & monthly packages)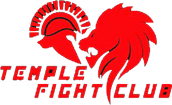 The Commando Temple is equipped with high quality combat training equipment and an ever-growing list of specialist kit housed in a world class training space. BJJ-specific apparatus includes:
Full size martial arts training studio
Protective equipment
Gis
As well as Brazilian Jiu Jitsu classes, we currently hold weekly classes in these combative disciplines:
We also house one of the best collections of strength and conditioning equipment in the UK and cater for professional fighters working alongside their existing coaches.