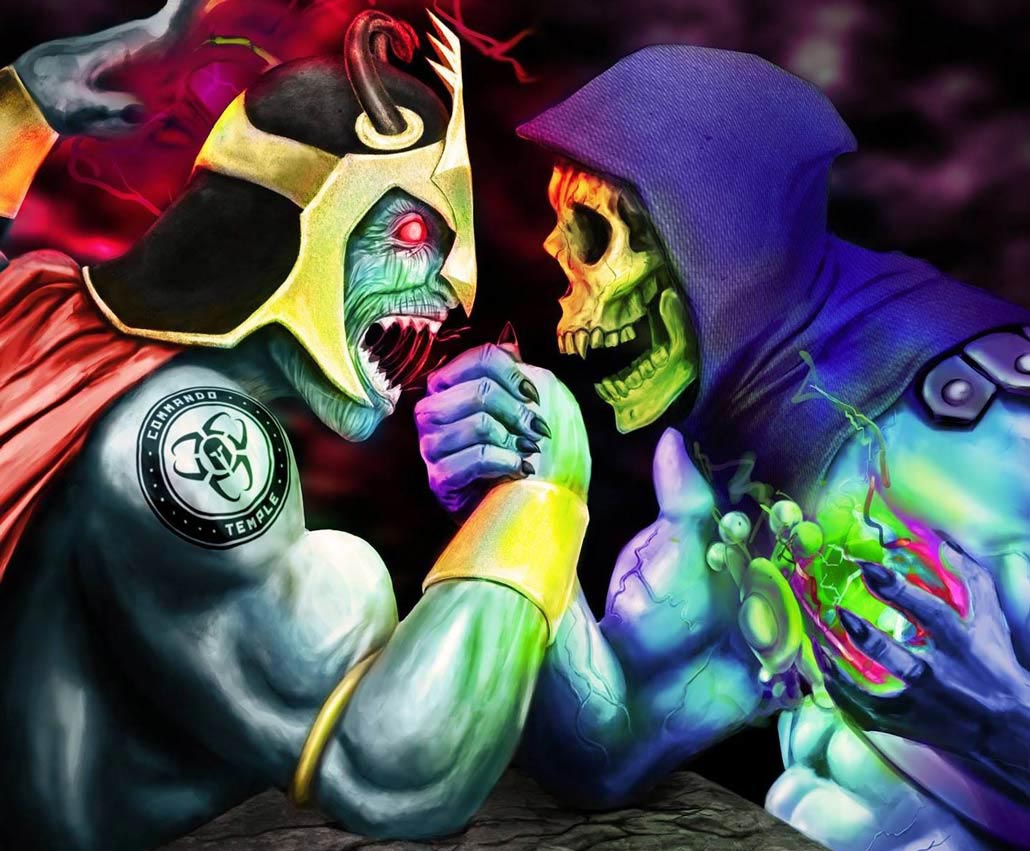 Welcome to the Commando Temple armwrestling club. Run by our very own Arm Warrior, Dan Thomas.
Do you know your hook from your top roll or your shoulder press from your Kings move?
Every Saturday morning, you will have the opportunity to learn the various techniques used by professional and amateur arm wrestlers in competition across the world.
At the Temple, we train on the same Mazurenko table as used by the British, European and World Armwrestling federations for all of their championships.
It is a stand up table measuring 113cm tall, 66cm wide and 92cm long with elbow pads and pin pads that can be adjusted for either right or left hand competition. At both ends of the table there is a hand peg to hold with your non arm wrestling hand.
In each session you will be coached through a very simple warm up, then technique training with some light sparring towards the end.
During your time in class you will learn how to:
Hook
Press
Top roll
Use straps
And it doesn't stop at just the techniques, you will learn the gym exercises that have been developed and used by arm wrestlers the world over to strengthen their hands, wrists and biceps which also have a great carry over to your normal training.
We train both arms during the 90 minute class, so don't worry if you're a lefty, you won't miss out.
Our head coach, Dan Thomas, is the multiple British national championship silver medallist, who has represented Great Britain at 2 world championships and beaten national champions from across Europe on the ArmWars professional circuit.
He is also a senior referee for the British Armwrestling Federation and is recognised as one of the country's elite arm wrestling coaches.
So, if you fancy yourself a budding Lincoln Hawk, turn your cap backwards, get your game face on and come and learn how to win at arm wrestling.
Be Stronger.
Armwrestling Club with Dan Thomas.
Saturdays: 11:30 – 13:00
Price: £15 per class
(discounts for members & monthly packages)
BOOK YOUR NEXT STRENGTH & CONDITIONG FOR FIGHTERS CLASS ONLINE WITH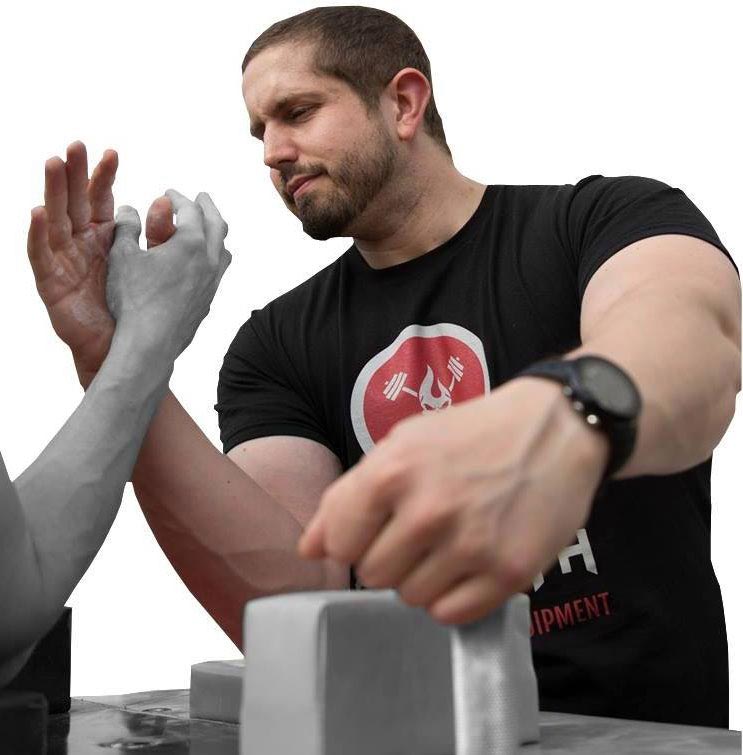 Dan Thomas
Commando Temple Arm Wrestling and Strongman Coach
"It was truly an honour to represent my country against the best in the world."
Dan has competed in 4 British National Championships and twice represented Britain at the World Arm Wrestling Championships. He's a BAF and ArmWars referee.